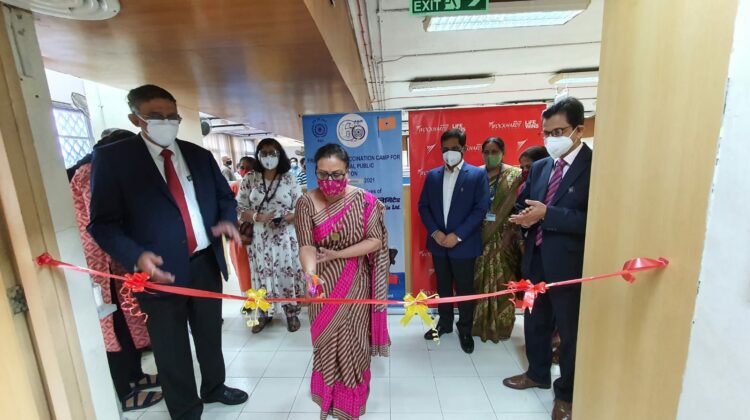 SCI organised Fourth Phase of COVID-19 Vaccination Drive

---
MUMBAI : The Shipping Corporation of India Ltd. (SCI), organized it's 4th COVID–19 vaccination camp in association with Wockhardt Hospital Limited on last Friday, 17th September' 21 at the Shipping House,
.
The Vaccination Drive was inaugurated by Mrs. H.K. Joshi, C&MD, SCI, in the presence of Mr. Atul Ubale – Director (B&T), Capt. B.K. Tyagi – Director (L&PS) and Mr. P.K. Gangopadhyay – Director (P&A). SCI's various stakeholders as well as the general people of A-Ward benefited from this drive availing of the 1st or 2nd dose of the Covishield vaccine based on their vaccination schedule.
The 4th Vaccination drive at the Shipping House saw a turn-around of about 750 beneficiaries.
Bearing in mind the mandatory healthcare protocol, qualified doctors, nurses,support staff and Cardiac Ambulance were available on standby.
The vaccination drive is a part of SCI's endeavour to maximise the vaccination penetration into the society and help India become "COVID Mukt".
---