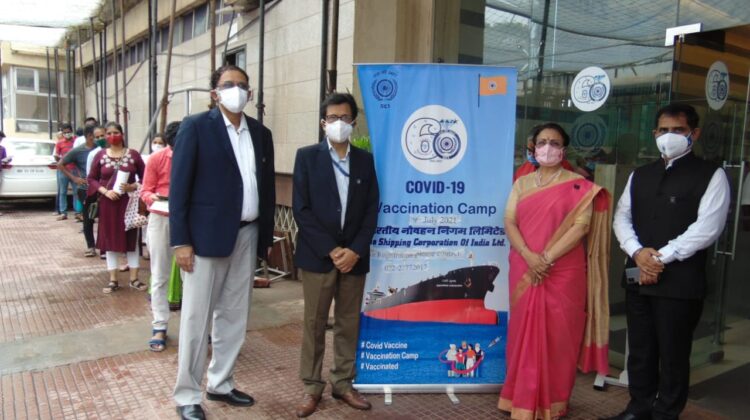 SCI organised Second Phase of COVID-19 Vaccination
MUMBAI : The Shipping Corporation of India Ltd. (SCI), organized a Phase-2 of the COVID–19 vaccination drive in association with Wockhardt Hospital Limited, at the Shipping House, Mumbai, on July 09th, 2021.
A sequel to the earlier initiative conducted on 18th June, 2021, the drive aims to maximise the COVID–19 vaccination penetration and is in line with the Government of India's Liberalised and Accelerated Phase 3 Strategy of COVID–19 Vaccination.
It was inaugurated by Mrs. H.K. Joshi, C&MD, SCI in the presence of the Directors, Mr. Atul Ubale and Capt. B.K. Tyagi.
The drive enabled 500 beneficiaries to avail of the 1st/2nd dose (based on their vaccination schedule) of the Covishield Vaccine.
Social distancing protocols were strictly adhered to and safety measures followed by all present. As a part of mandatory healthcare protocol, qualified doctors, nurses, support staff and Cardiac Ambulance were available on standby. SCI continues its efforts in the fight against COVID-19 to create a "COVID-19 free India
Source : SCI