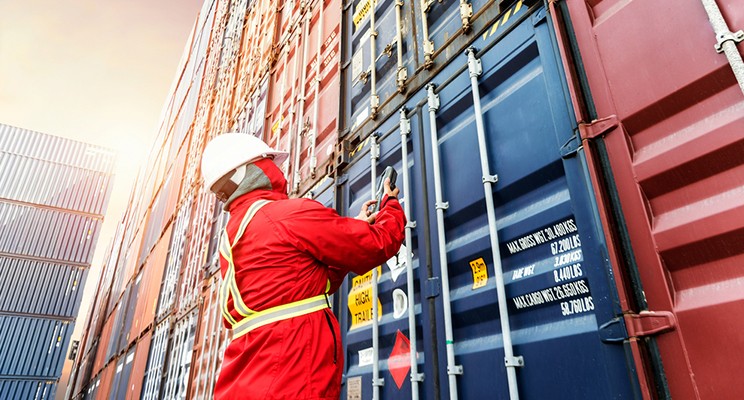 Seafarers at the core of shipping's future

---
MUMBAI : The outbreak of the Covid-19 pandemic brought many industries to a standstill, disrupted the flow of operations, and brought mass uncertainty. This World Maritime Day, it is important to acknowledge that the industry and its workforce have seen a significant change, innovation, and adversity in the recent past. The logistics industry battled supply chain disruptions to the sector caused by the pandemic that impacted competitiveness, economic growth, and job creation. An efficient network of logistics and supply chain is essential to create a seamless supply in the pandemic and reach the multitudes across the globe. The industry rose to the challenge and it is a time of collaboration – logistics companies have come together irrespective of their fields to ensure business continuity and a continuous supply of medical essentials globally.
Within the maritime industry, seafarers proved to be the most indispensable workforce manning the front line of global operations, working in uncertain, difficult conditions with constant crew changes, challenges of re-supply, and port access. It is unfortunate that despite their unselfish service seafarers have suffered severely in the pandemic. Reports suggest that 250,000 seafarers are still stranded on ships serving longer than their original contracts and unable to be repatriated, due to Covid-related travel restrictions. Another set of seafarers are stranded on shore, unable to join ships and earn their livelihood.
The industry through continued collaboration and support from charities, and welfare associations must contribute and put in place a system that would ensure the safety, security, and welfare of seafarers in the future. In this context, repeated calls by international organizations, industry bodies and governments, can urge member states to designate seafarers and other marine personnel as key workers, accept seafarers' identity documents as evidence of their key worker status, and allow flexibility for ship owners/managers to divert ships and call in ports where crew change is possible, without imposing penalties.
While these short term measures should be implemented to ease the inconvenience caused to seafarers, a long term plan also needs to be put into place so that the industry is not faced with such disruption again. The industry is undergoing a fundamental transformation that will have an enormous change on the shipboard working environment with special focus on increased digitalisation, automation, the development of sophisticated integrated shipboard systems, and future fuels that will change the role of the seafarer. To weather this 'sea change', maritime education, digital training, and the development of new-age infrastructure and innovation have to be given the desired attention. Additionally, with the involvement of AI and automated machinery, a specialised focus on safety will have to take centre stage. Seafaring has always been a hazardous profession, and it is imperative to implement relevant regulatory changes ensuring better safety standards for the industry. While technology speeds up the pace of change in the industry there are warnings that more needs to be done in recognition of the role of the human in the digital shipping loop, a term favoured by technology experts to acknowledge the fact that a human is making the decisions and has the ability to override autonomous systems.
In the future, seafarers will likely work in smaller crews with more interaction and better engagement with teams of people ashore via technology. They will sail on ships with a high level of automation that will likely be sailing new trading routes to serve the world's shifting demographic dynamics. Most importantly, with digitization, seafarers will have freedom of movement, and connectivity will no longer be a novelty to admire but a minimum standard.
I would like to thank all seafarers and acknowledge the determination with which they support the logistics ecosystem to create an efficient and seamless supply chain globally.

Source : Author – Mr. Shashi Kiran Shetty, Chairman, Allcargo Logistics Ltd, ECU Worldwide, Chairman Gati and Chairman, NITIE.
---