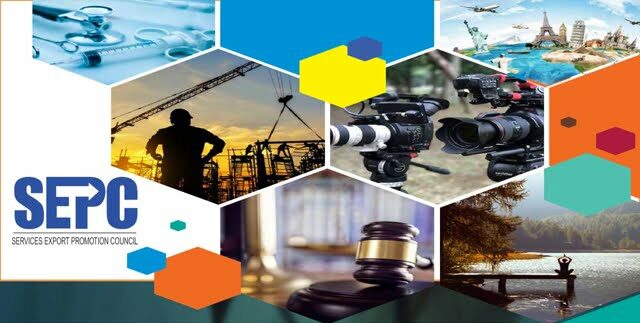 Services exports may reach USD 400 Bn during 2023-24: SEPC
NEW DELHI : Buoyed by a significant jump in exports during 2022-23, Services Export Promotion Council (SEPC) on Wednesday said the healthy growth trend will continue and shipments are expected to reach up to USD 400 billion this fiscal. During 2022-23, the country's services exports rose by 42 per cent to USD 322.72 billion from USD 254 billion in 2021-22, according to provisional data from the Commerce Ministry.
"The services sector had targeted USD 300 billion but accomplished USD 322 billion. Subject to the final data we might touch USD 350 billion in 2022-23 and based on the current trend and the continuing growth our estimate is around USD 375 billion to USD 400 billion for 2023-24," SEPC Chairman Sunil H Talati told PTI.
Sectors that contributed to the services exports growth during the last fiscal include travel, transport, medical, and hospitality, he said.
He further said that the council has been working tirelessly in collaboration with the government to catapult services sector growth with business delegations, B2B meets, and market specific initiatives.
"Export of IT and IT enabled services is going strong and is highly likely to maintain the growth momentum. Travel sector is catching up soon. The post-pandemic economic recovery has created increasing demand for goods and services from foreign markets, the stabilization of freight charges and the normalization of supply chains are positive developments for the transport sector," he pointed out.
The business services such as engineering, architecture, legal and accounting services as well as research and management consulting services stand to benefit leveraging the opportunities presented by the government initiatives.
He also said that as for the key export destinations, India's service exports have historically been concentrated in North America and Europe, but there is also significant potential for growth in emerging markets such as Asia, Africa, and Latin America.
"Diversification of export destinations can help to reduce dependence on traditional markets and open up new opportunities for service exports," he added.
Talati said that certain incentives are necessary to further push the growth rates.