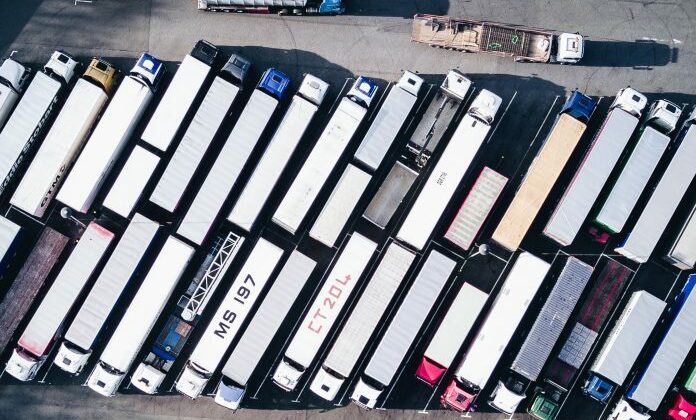 Severe truck strike disrupts container handling at Chittagong Port

---
CHITTAGONG : Truckers have enforced their scheduled strike morning across Bangladesh halting movement of cargoes and bringing a supply chain disorder.
The 72 hour-strike has also disrupted the handling of containers and bulk cargoes at the country's sea and river ports which caused fear among the exporters and importers of possible congestion and backlog.
Due to the strike, loading and unloading of containers from vessels at Chittagong port jetties slowed down as truckers are not sending boxes there or taking on the chassis delivery.
The Bangladesh Covered Van-Truck-Prime Movers Goods Transportation Owners Association and Bangladesh Truck Drivers Workers Federation enforced the three day long strike.
General Secretary of Bangladesh Covered Van-Truck-Prime Movers Goods Transportation Owners Association Zafar Alam said they will continue the strike until their demands are met.
Among the 15-points demands of them are the amendment of the Road Transport Act -2018, withdrawal of increased income tax on vehicles owners, stopping extortion and harassment by police, providing heavy driving license to drivers easily and fixing same weighing volume for roads countrywide.
Omar Faruk, secretary at the Chittagong Port Authority (CPA), said the truck strike has disrupted normal activates at the port yards.
"Unloading of containers from the vessels is going on nearly as usual, but loading export containers is hampered as truckers are not bringing boxes inside from the depots," he noted. "Neither containers are coming inside or going outside due to the strike," he said adding, un-stuffing of cargoes inside the port yard is going on.
An official of the Bangladesh Inland Container Depots Association said from the early morning no containers were sent to the port from depots and no containers came from the port to the off docks.
Due to the strike, no trucks are entering the depots from factories or warehouses, while these depots handled 100% of outbound containers of the country.
Usually, in a 24 hours period, around 8,000TEU go out from the Chittagong port, and a similar volume of boxes the port receives, while approximately 4,000 trucks enter the port to transport cargoes and containers every day. The strike has halted all these movements.
Shippers and shipping agents called the government to resolve the crisis immediately by holding talks with vehicle owners and workers.
They feared a severe logjam of containers and cargoes in port yards, depots, and factory warehouses if the strike continues. The export-oriented sectors will face another big blow from the strike followed by the pandemic-related one.
Additionally, the Bangladesh Truck Covered Van Tank Lorry Prime Mover Owner-Worker Coordination Parishad has called a strike from 27 September on their 10 points demands, according to shippers and agents, who pointed out that if that strike is also enforced next week, the consequences will be unimaginable.
---