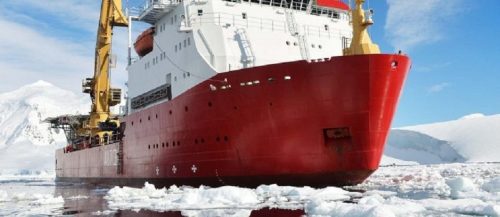 Shipping industry agrees action on R&D investment and trade digitisation
LONDON : As world leaders meet in Cornwall, England, for the G7, the first ever meeting of the equivalent maritime bodies, titled M7, took place on Wednesday this week, organised by the UK Chamber of Shipping.
Delegates from the shipowner associations of the G7, plus those from Australia, India, South Africa and South Korea, were joined by the Secretary General of the International Chamber of Shipping, Chief Executive and Secretary General of BIMCO and a representative from ECSA.
There was universal agreement that more investment is needed from governments and industry to develop the technologies for a cleaner and greener shipping industry and that the G7 governments should be urged to back the shipping industry's proposed $5bn R&D decarbonisation fund.
Delegates also agreed that more work was needed to help develop digital documentation to facilitate an increase in global trade as the world recovers from Covid-19.
The crew change crisis was discussed, and the extraordinary work seafarers have done over the past 15 months supporting global trade under extremely challenging conditions was noted. The meeting called for governments of the G7 to follow the lead of the United States, Canada and other countries in prioritising vaccinations for seafarers.
UK Chamber of Shipping President and Chair of the meeting, John Denholm said:
"Meeting for the first time, the M7 brought together the shipowning organisations of the G7, the UK, Canada, France, Germany, Italy, Japan, and the United States as well as those invited to the G7 event from Australia, India, South Africa and South Korea. The meeting discussed improving trade through digital documentation and the need for governments and industry to invest more in green research and development projects and the important role that seafarers were playing in keeping trade flowing through the Covid pandemic.
"The meeting noted the magnificent job that their seafarers had been doing through the pandemic and urged governments to make vaccines available to seafarers. It also fully supported the need to decarbonise and agreed that if the industry is to meet its goal of zero carbon emissions by 2050, large-scale investment in research and development is necessary as without this we simply will not have the technologies needed for the greener, cleaner shipping industry that we all want."
Source : Hellenic Shipping