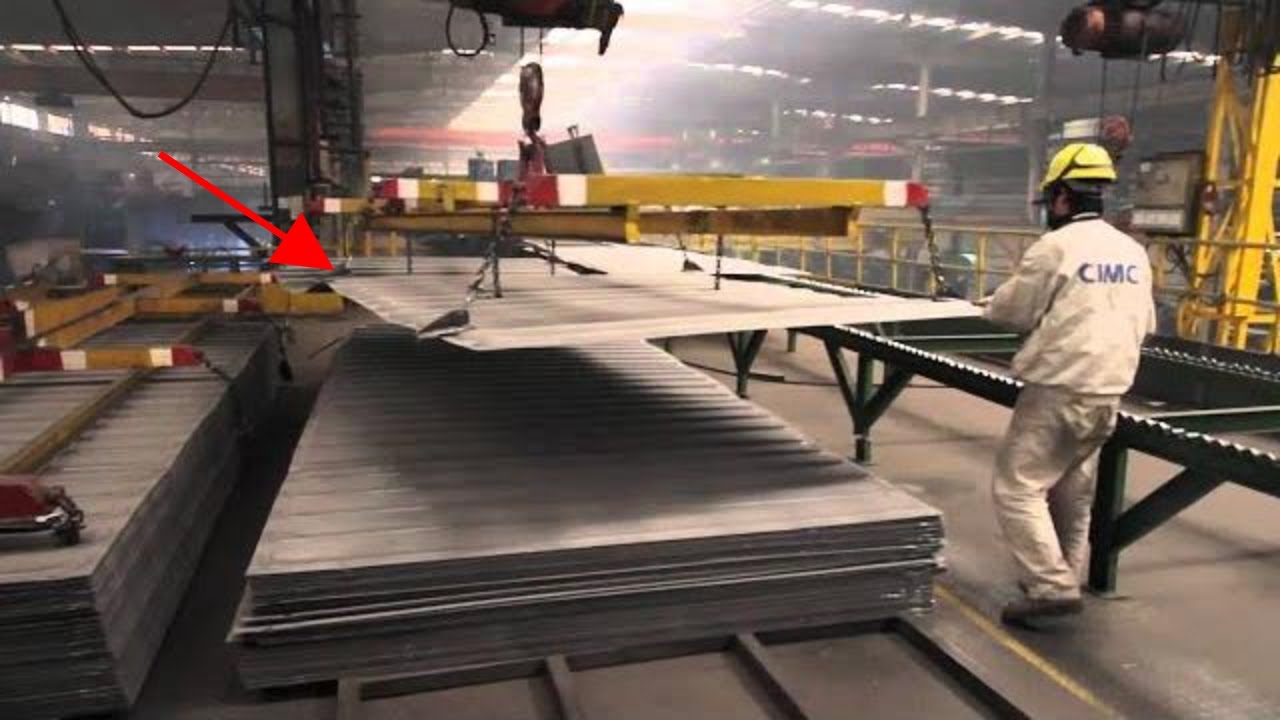 Shipping industry steers container production away from China
LONDON: The shipping industry is stepping up efforts to build steel containers outside China, lining up the spare capacity needed to shield a key component of global trade from supply chain pressures and geopolitical rifts. Manufacturers and government bodies are developing factories across Asia and the US to mitigate an over-reliance on China that some blame for trade disruption during the coronavirus pandemic.
Owners of new factories in Vietnam said they could eventually build around a sixth of the steel boxes typically produced in a year, while sizeable capacity is also expected to be added in India.
At present, more than 95 per cent of containers are made in the world's second-largest economy, according to maritime consultancy Drewry, with the market dominated by three state-owned enterprises.
The plans come as companies and policymakers reconsider their dependence on Chinese manufacturers more broadly amid diplomatic tensions and the country's increasing threats towards Taiwan.
Carl Bentzel, one of five commissioners who head the Federal Maritime Commission, the independent US regulator of the shipping industry, told that China's dominance of container production was a "monopoly" of "an essential product".
His report, published last year, found that Chinese businesses were slow to increase production during the pandemic. That exacerbated a shortage of containers when many were trapped on ships and at congested ports, disrupting trade and driving up costs.
While the industry now has an oversupply of containers due to falling demand for exports, businesses and officials are keen to ensure that they are better protected against future geopolitical or trade disruptions.
Shipping "is out of sight, out of mind for the most part", Bentzel said. "[But] if there are increasing tensions in Taiwan, people will start to look at that supply chain."
John Fossey, Head of container equipment and leasing research at Drewry, said demand would most likely flow to Vietnam. Like China, the south-east Asian economy is a low-cost manufacturing hub. In recent years it has been increasing volumes of exports to countries like the US as multinationals relocate production away from China.
In August, Vietnamese steel group Hoa Phat announced the first delivery of containers from its new manufacturing plant in the south of the country. It said the 3tn dong ($122mn) facility can manufacture about 200,000 20-foot equivalent units a year. It will eventually be able to produce 500,000 TEUs a year, Hoa Phat said.
Manufacturers produced an average of about 3.2mn TEUs of new containers each year in the decade up to 2020, according to freight booking platform Freightos. In 2021, with so many containers trapped in ships and ports, global container production increased to 7.1mn TEUs, before dropping to about 3.8mn TEU in 2022, Drewry said.
The global pool of containers is about 50mn TEUs, Freightos added. The launch of Hoa Phat's factory followed plans announced by South Korea's state-owned Korea Ocean Business Corporation (KOBC) to boost production at another container factory in Vietnam, which opened last year. KOBC said the site would produce up to 100,000 TEUs a year.
In a statement to the KOBC accused Chinese producers of "using their dominant market position" to "collude on prices and output", adding it "felt the need to diversify our supply sources" during the pandemic. Beyond Vietnam, container manufacturers had also recently been setting up in India, said Joyce Tai, Asia Pacific managing director at Freightos. Meanwhile in the US, the government is seeking to support the development of higher-margin "smart containers", which are fitted with tracking technology.
"The next issues will be in smart containers [and] the ability to monitor [trade]. You will see national security concerns because the Chinese are also looking at this market," said Bentzel. 
He pointed to progress made by Maine-based business Global Secure Shipping, which in September broke ground on a 15,000-square-foot factory to produce traceable containers, developed with funding from the US department of homeland security.
Washington has also wielded its regulatory powers in a bid to stop China strengthening its grip on container production. Last year Danish group AP Møller-Maersk said the $987mn acquisition of its refrigerated container business by state-owned China International Marine Containers (CIMC) had been scrapped. After a probe into the deal, the US justice department said it would have consolidated control of more than 90 per cent of global insulated and refrigerated container production in Chinese state entities. However, some in the shipping industry are sceptical as to how much capacity will shift to other markets.
Tai said any market could compete with China "if their steel and labour costs were lower than China's, if they received more government support and subsidies . . . and if their [production rates] were faster than China's". But she added: "On a practical level, this means that no market can beat China."
Within China, CIMC had a 52 per cent share in container production as of June this year, Dong Fang International Containers 11 per cent and CXIC Group Containers 7 per cent, according to Drewry.
State-backed COSCO Shipping Development, which controls DFIC, acknowledged that production was spreading abroad but brushed aside concerns over the country's command of container production.
"The market will become more competitive to some extent given the growing manufacturing capacity from Vietnam among other regions," a spokesperson said. "Chinese container manufacturers will face global competition according to market rules."