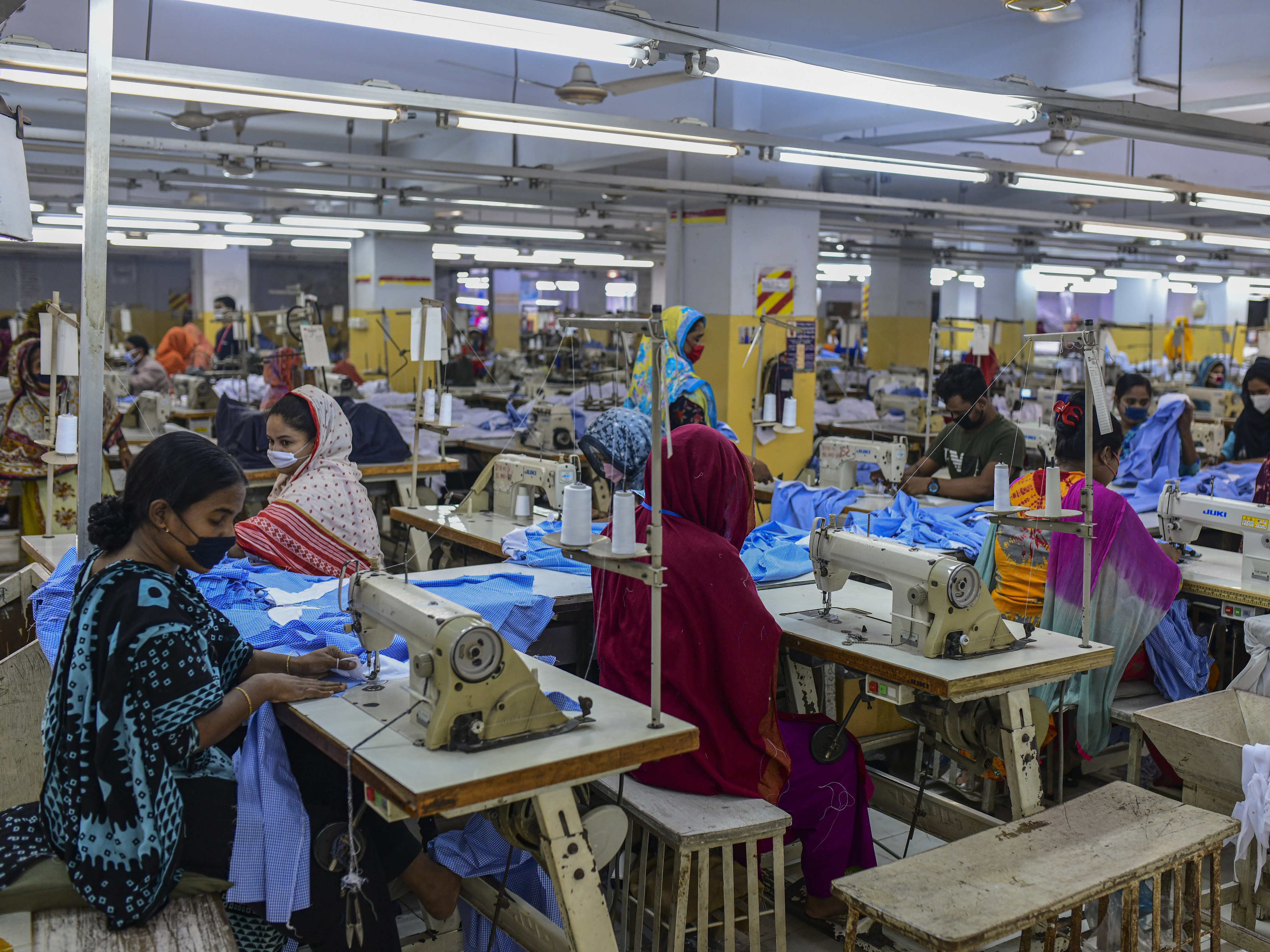 US $ 100 billion in apparel exports by 2030: Bangladesh garment makers demand action to achieve this goal
DHAKA : In spite of the prevailing global economic downturn, Bangladesh's readymade garment (RMG) sector is demonstrating resilience, as reported by the country's apparel manufacturers. Nonetheless, the sector faces certain non-tariff obstacles that are preventing it from fully capitalising on its opportunities.
Concerns have also been raised regarding clandestine individuals who are attempting to disrupt the apparel industry and incite labour demonstrations. It is imperative for the Government to identify these individuals and ensure they face legal consequences, keeping in mind the nation's economic stability and the principles of law enforcement. These were underlined at a recent event by the apparel manufacturers of the country, as per reports.
At the event, Mohammad Hatem, the Executive President of the Bangladesh Knitwear Manufacturers and Exporters Association (BKMEA), highlighted Bangladesh's substantial potential in the RMG sector and called for an investigation into the instigators behind labour demonstrations, which persist despite the Government's establishment of a new wages board.
Shahidullah Azim, Vice-President of the Bangladesh Garment Manufacturers and Exporters Association (BGMEA), acknowledged the overall robustness of Bangladesh's apparel industry amid the ongoing global economic crisis. However, he pointed out various challenges hindering business operations, including harassment by certain customs officials, inadequate cargo handling capacity at Chittagong Port, and disruptions in gas supply, despite multiple price hikes by the Government.
He urged the swift resolution of these issues to achieve the ambitious US $ 100 billion export target from the apparel sector by 2030.