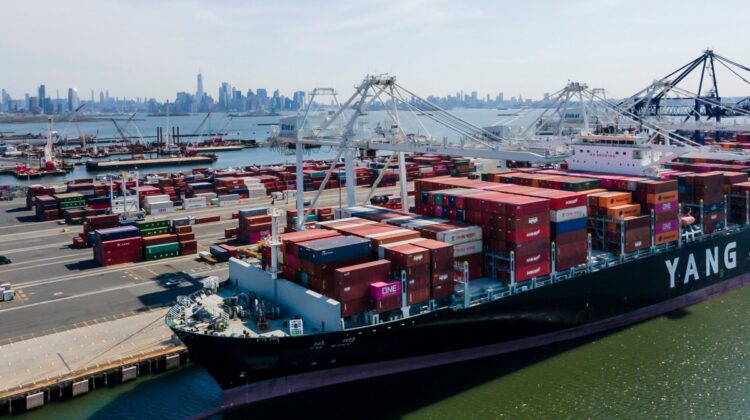 Shipping lines appear to be ready to continue increasing their rates
The profits of the shipping companies do not seem to be reaching a ceiling. OOCL announced that it had doubled its profits in the first half of the year, while Cosco plans to multiply its net profits by 40 in 2021 over 2020.
"Shipping rates keep going up substantially every quarter, this is really just a matter of doing the math. It is not a big surprise, but it does confirm what everyone already knew," stated shipping, port, and maritime industry analyst, Jon Monroe, who highlighted that McKinsey forecasts the shipping lines will make a profit of 100 billion dollars this year.
In addition, congestion continues to worsen at all points and, according to Monroe, shipping lines appear to be ready to continue increasing their rates, either through GRI (general rate increase) for maritime cargo or GRI surcharges. He also said it might be possible to find cheaper rates that range from $ 10,000 to $ 15,000 to USWC, but that it would be very rare to get a container to board a ship at these rates. "It doesn't seem to matter who you are, big or small, cargo beneficiary or NVOCC, everyone is caught in this mess," he added.
Port situation
According to Monroe, the port of Yantian has recovered but it is still struggling with a significant backlog of containers. Clearance tasks could take 4 to 6 more weeks. However, it is becoming increasingly difficult to get reservations on ships heading to the northwestern United States and the situation is about to get worse. "This week I learned that the containers that arrived in Seattle on April 1 have finally entered the railroad this week. That's a 100-day delay?" In particular, the T-18 seems to have the greatest difficulties. "The problem seems to be that the railway cannot pick up the containers quickly enough," he said.
In addition, the problems are affecting both IPI (Interior Point Intermodal) shipments and local ones. The situation will certainly get worse. Since IPI shipments through Vancouver (Canada) were suspended due to the fire in the city of Lytton, containers will be diverted through Prince Rupert and Northwest Seaports.
In the midst of all these issues, the service provided by customs has also left much to be desired. "In Seattle, it can take up to two weeks before a container reaches the inspection door." According to Monroe, it appears that remote personnel in charge of returning the freed containers to the terminal are not only failing to do so but are also not returning calls or emails.
Source : freshplaza.com