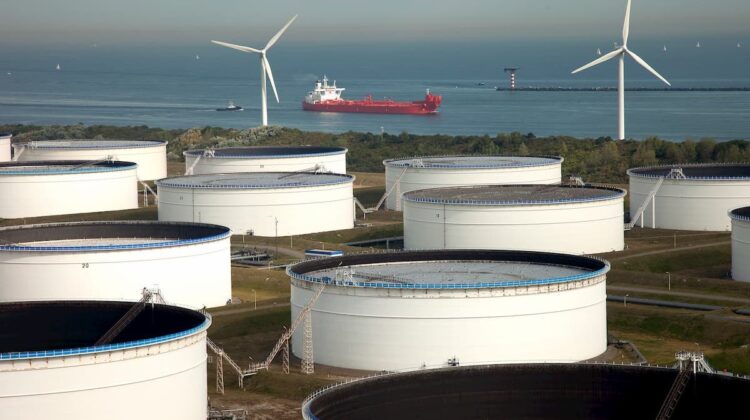 EU Proposes Adding Shipping to Its Carbon Market
LONDON : The European Commission proposed adding shipping to the bloc's carbon market for the first time, adding pressure on an industry, which had for more than a decade avoided the European Union's system of pollution charges, to become greener.
Shipping is seen as one of the trickiest sectors to decarbonise, with industry groups citing a lack of commercially viable technologies.
With about 90% of world trade transported by sea, global shipping accounts for nearly 3% of the world's CO2 emissions.
Under the EU plan, shipping would be added to the European Union Emissions Trading System (ETS) gradually from 2023 and phased in over a three-year period.
Ship owners will have to buy permits under the ETS when their ships pollute or else face possible bans from EU ports.
In addition to ships sailing within the EU, the proposals will also cover 50% of emissions from international voyages starting and ending in the bloc, the proposal showed.
The EU ETS, the world's largest carbon market, was set up in 2005 and, by placing a price on pollution, has helped to force utilities to shift away from fossil fuel to increased use of renewable energy.
Previous efforts to bring in international aviation threatened a trade war, forcing an EU policy U-turn, although emissions from flights within Europe are covered by the EU carbon market.
Similarly, the EU shipping plan has potential to place the bloc on a collision course with the International Maritime Organization (IMO), which is coordinating measures to curb emissions among its more than 170 members.
The IMO has spent the last decade adopting a series of mandatory regulations to improve the energy efficiency of ships as part of carbon cutting efforts.
It aims to halve maritime emissions by 2050 from 2008 levels. That falls short of the EU's plan to eliminate its economy-wide net emissions by then, a goal scientists say the world must meet to avoid the worst impact of climate change.
An IMO spokesperson said the UN agency "read with interest" the EU proposals.
"Shipping is an international sector requiring global regulation. We welcome concrete proposals from EU Member States for additional globally-adopted measures to further reduce CO2 emissions from ships which should be submitted to the IMO body which deals with emissions," the spokesperson said.
A separate EU proposal would set targets for ships to limit the greenhouse gas intensity of the energy they use on board by -2% in 2025, stepping up to -6% in 2030 and eventually -75% in 2050, compared with 2020 levels.
Guy Platten, secretary general of the International Chamber of Shipping association, described the proposals as "an ideological revenue raising exercise, which will greatly upset the EU's trading partners".
"It cannot be equitable for non-EU shipping companies to be forced to pay billions of euros to support EU economic recovery plans, particularly under a scheme that undermines CO2 negotiations," Platten said.
"There are simpler and more effective options – such as a global fuel levy – but these require political leadership rather than political expediency."
The European Commission's proposals need to be negotiated and approved by a majority of EU countries and the European Parliament before they enter into force, a process that could take up to two years.
European lawmaker Jytte Guteland, who has sought tougher goals for shipping, said she would be pushing for "higher ambitions" with proposals at the parliamentary level.
"Shipping can no longer sail under the radar when it comes to taking responsibility for their own emissions.
Source : gCaptain