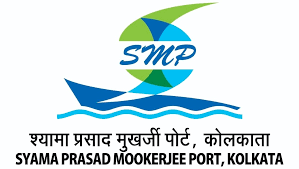 SMP, Kolkata assists to remove idols from the Ganga after immersion

---
KOLKATA : The four days long celebrations and rituals of Durga Puja came to an end on Friday with the beginning of Bijaya Dashami, the day when immersion of idols starts. In greater Kolkata, most of the immersion is done in the Ganga which causes pollution.
As a measure to combat pollution, like previous year this year also Syama Prasad Mookerjee Port,(SMP) Kolkata is assisting in removal of idols after immersion from Baje Kadamtola Ghat (Babu Ghat) and Judges Ghat . This process has been done during Durga Puja & Kali Puja since 2010.
Suitable arrangement has been made at the above Ghats, through contractors, by deploying Pontoon Mounted crane (capacity 4 tons, & outreach 10 mtrs), Mechanized boats (3 each ghat), barricading by ropes, availability of launch each, and sufficient amount of Manpower (20 unskilled workers & 2 supervisors each ghat) for pulling the immerses idols ashore, soon after immersion, so as to be picked up by the recyclers on the awaiting lorries. Further 4 unskilled manpower is deployed at Nimtala Ghat for the immersion days for assistance.
This arrangement has been made this year, for 04 days for Durga Puja immersions and 04 days for Kali Puja idol immersions, for a total 08 days.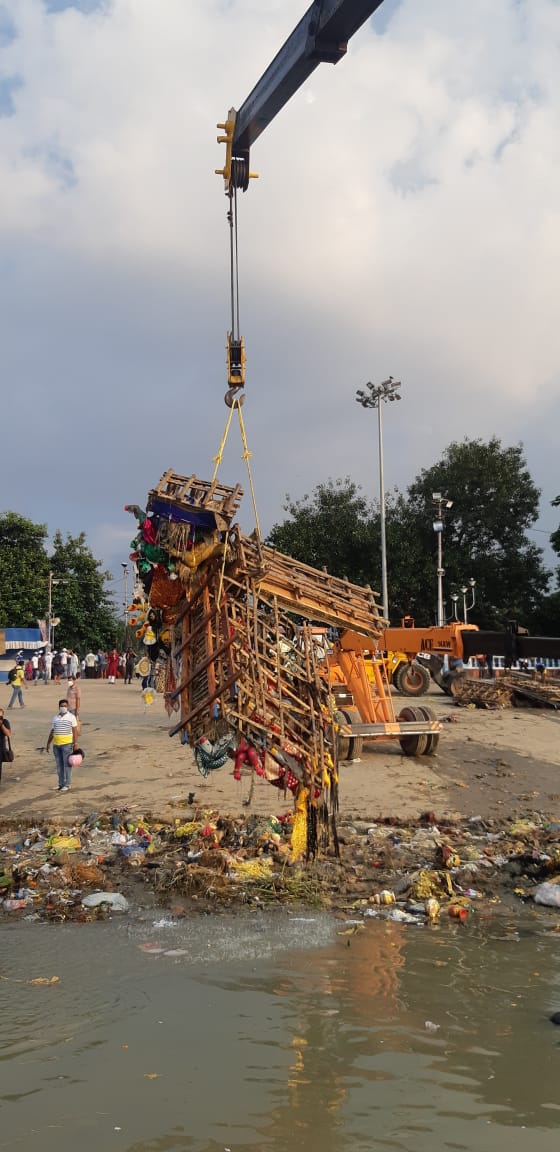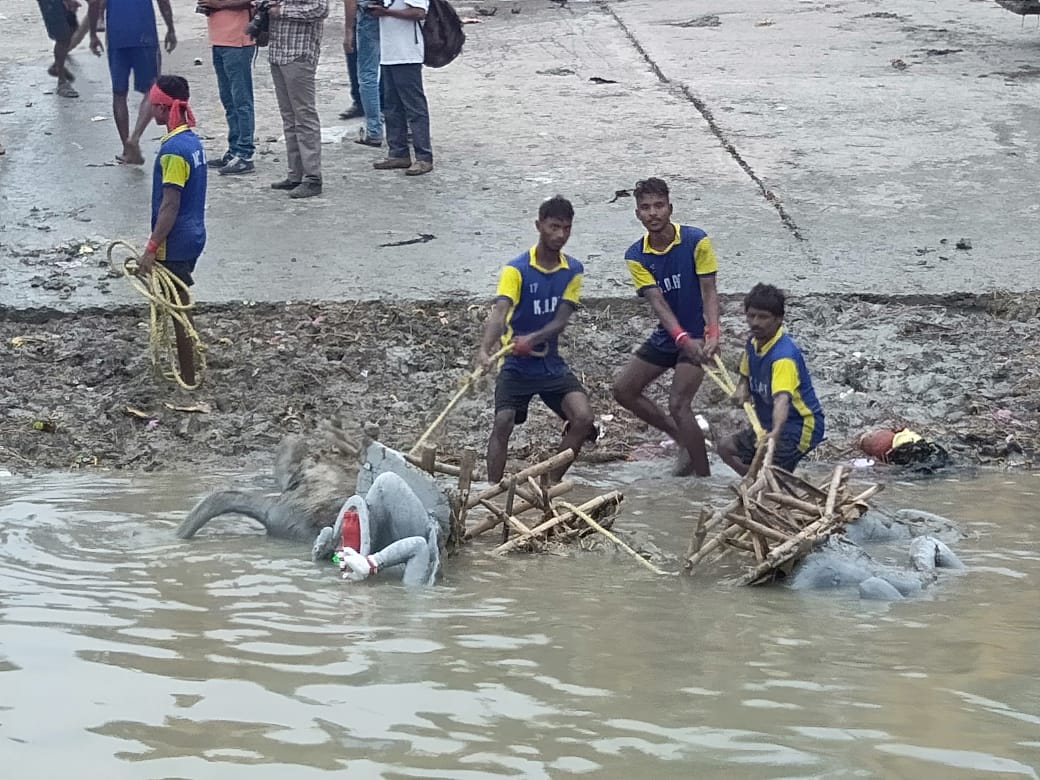 ---