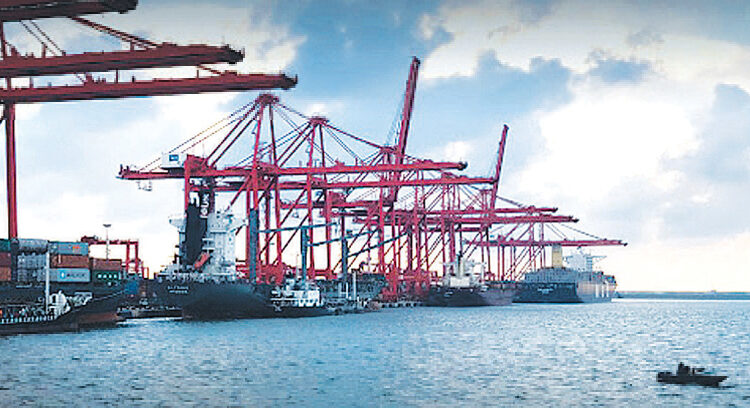 Sri Lanka's Adani-JKH US$650mn port terminal gets 25-year tax holiday
COLOMBO : Sri Lanka's West Container Terminal at Colombo Port built by India's Adani group and John Keells Holdings will cost 650 million US dollars and will get a 25-year tax holiday, a government notice said.
The project will be 30 percent financed by equity and 70 percent by debt, which will be a foreign loan, the notice said.
Adani group said in March that it will hold a 51-percent stake in the West Terminal, Sri Lanka Ports Authority 15 percent and JKH a material stake.
This month JKH said designs for the projects are in progress.
The project will have a 35-year build-operate-transfer concession from the SLPA.
The first 600-metre quay length will have to be completed and in operation within 36 months of the BOT agreement being signed.
The full 1,400-meter quay wall should be done by 48 months. The project should be complete in 60 months.
In tax breaks outlined under Sri Lanka's Strategic Development Projects Act, the terminal company will get a 25-year tax holiday from the first year of profits or two years after starting commercial operations.
Up to 20 expatriate employees will get a tax exemption on salaries.
Imported material will be free from value-added tax, import duty, port and airport development levy. Import duty will be lifted if items are not on a negative list.
Sri Lanka has high import duties on housing materials to protect so-called 'crony' import substitution businesses which are also sometimes referred to by the oxymoron, geriatric infant industries.
The geriatric infant industries have pushed up construction and other costs, raising costs for domestic and foreign investors and especially for small businesses, hotels and factories, making the country less competitive in international markets.
The hardest hit are newly married couples and the less affluent who are trying to put a roof over their heads, who do not get tax breaks.
"However, any importation of items in the Negative List shall be considered by the BOI where such items are either not wholly produced in Sri Lanka or are not available in sufficient quality, quantity and timeline for project completion," the notice said.
Source : economynext