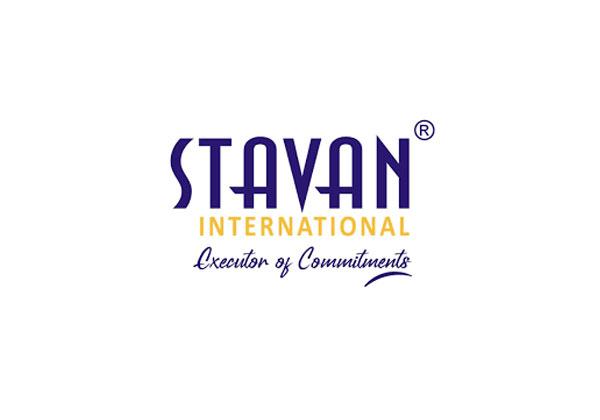 Stavan International enhances Cold Chain Solution service
AHMEDABAD : In the field of logistics, there are plenty of challenges .The most crucial issue is to handle the temperature of the content that is being transported. Another huge challenge is driver management. There is a need for dedicated, professional, and good people to handle the freight carefully. Proper awareness needs to be created amongst the drivers so that they know how valuable goods they are carrying.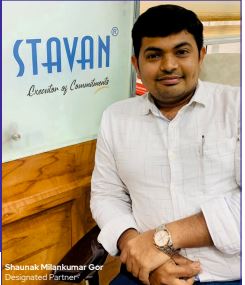 May it be any industry vertical, the materials transported are very costly and should be handled with care while in transit. Not everyone can bear the loss of miscarriage of these materials. "Hence, it becomes our job to successfully take care of the goods till it reaches its destination," says Mr. Shaunak Milankumar Gor, Designated Partner in
Stavan International.
Nowadays logistics has become a very basic requirement for all the industries that are looking forward to a timely approach in deliverance of their products all the while keeping up with the instant market changes. This is only possible with a company that has an esteemed experience in resource management and is reliable having a professional logistical network. That is where Stavan International comes into the picture.
About Stavan International
Stavan International is the India's fastest growing freight forwarding and logistics services provider in Air and Ocean Freight (Import and Export), Customs Clearance, Warehousing and Distribution, Project handling, Merchandise sourcing (Buyer and Seller), Transportation, Domestic logistics, Exim consultancy, Packaging and Insurance.
It provides seamless services to all its clients with expertise. It has strong presence with the world-wide agency network and associates. Stavan International has an expertise in handling refrigerated cargo which is required for temperature sensitive materials like blood, pharmaceuticals, and food etc. "We have started our operation in the year 2008 as freight forwarding business and slowly moved to provide total logistics solution to all our clients with better and committed services," states Mr. Shaunak Gor.
The company is based in Ahmedabad. "We are into, Customs Clearance and solutions providing business mainly, but nowadays we are getting enquiries about temperature control cargo day by day. So, we started gathering information on it and working with some other vendors and suppliers to meet these demands," informs Mr.Shaunak Gor. That is how, slowly Stavan International is making a space for itself in the Cold Storage Industry. Now, it is doing justice to its tagline – 'EXECUTOR OF COMMITMENTS'.
Currently, the company is providing its clientele with the service of reefer vehicles and has its own fleet as well. "We are also enabling total cold chain solutions," adds Mr. Shaunak.
Stavan International also dabbles into the packaging space dynamically.
Leveraging Technology
Talking about the technological advancements, Mr. Shaunak addresses that the technology has helped Stavan International greatly. The technology used at Stavan is completely imported and the company sources it from Europe only. "The technology we use has helped us in streamlining our operational process in a dynamic way," tells Mr. Shaunak. Now Stavan's team can track the drivers using real time data and get alerts whenever there is an emergency. The team can take on-time report from the drivers and connect with them to resolve their queries. "We also get updates if the vehicle has any issue, or it has broken down," shares Mr.Shaunak Gor.
Information like the non-functioning of the AC or if the vehicle is not going on the right path, everything is shared with Mr. Shaunak and his team over a smartphone or on their systems. "We are constantly monitoring the drivers with GPS tracker and temperature sensors which are already built-in the vehicles. This helps in taking continuous updates from the driver," confirms Mr.Shaunak.
Dynamics with the Pandemic
The need for cold chain products has always been there, may it be pre-covid times or post lockdown scenario. The only thing which has surfaced now is that there is an awareness about the demand for the cold chain products and logistics for it. The importance of what earlier was known as just a niche is being expanded at a rapid rate.
The team at Stavan International is currently working with the clients who have requirement of transporting at full-load capacity. But if someone comes up with the demand of half-load or customized capacity transportation, it is unable to help them and if the team is in a position to help, the company might have to charge a premium price for it. "We are looking for ways to bridge this gap so that we can provide our customers, an array of services according to their diverse needs," concludes Mr. Shaunak Gor sharing his future plans.
Source : Stavan International