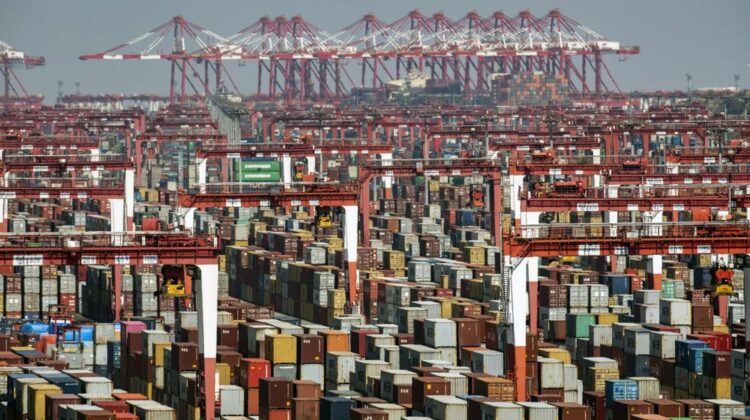 Supply chain crisis gives once invisible shipping industry record profits and new adversaries

---
YIWU, China : Consider the plight of Xu Yaping's flimsy swords and knockoff Barbies.
Exported from the International Trade City here, a wholesale market the size of 1,000 football fields, the toys for years have found their way across the world on ocean freight. But a once fast and cheap shipping network — accounting for 90% of global trade — has been upended by the pandemic and a supply chain crunch that has been roiling the ports of Los Angeles and Long Beach.
Amid a maze of cramped stalls in this bastion of globalization, Xu has watched her profits tumble: A container filled with $24,000 worth of toys headed for North America will now cost her more than 10 times the $1,250 fee she used to pay before the pandemic. Customers are canceling orders. Those remaining are buying a fraction of what they did before. Others are waiting for shipping rates to fall.
"They will say: 'Ah, it's expensive right now so let's wait a couple of days,'" said Xu. "Then they'll keep waiting, and the shipping fees will keep rising.
Modern ocean freight has underpinned global trade for decades in relative obscurity, often beyond government regulators and hiding behind a veil of efficiency and reliability that cuts costs for storage by delivering goods "just in time" — the inventory system pioneered by Toyota and adopted worldwide. That's no longer the case.
The business dominated by a handful of European and Asian players now finds itself at the center of a logistics knot that shows few signs of improving, contributing to the highest inflation rate in the U.S. since 1990 and triggering massive shortages of such diverse items as medical supplies, semiconductors, tires and toys.
It's not a crisis of their making or one that's hurting them financially: "These companies are making enough money in one year to cover whatever investments they've made in the last 10," said Jason Chiang, director at Ocean Shipping Consultants in Singapore, a major transshipment hub. "One entire voyage is enough to earn back the cost of an entire ship. That's like taking one trip as an Uber driver and being paid the value of the car."
But the supply chain woes are bringing attention to an industry that for generations has raised concerns about fair competition, treatment of workers and damage to the environment. Shipping companies face a pivotal moment of either keeping the model that has made them vulnerable to boom and bust periods, or adapting to a world that will need bigger ports, greater warehouse and distribution infrastructure and more low-carbon ships. What they choose to do will probably determine how the world economy responds to the next global crisis.
"What we are going through right now … nobody has ever seen before," Otto Schacht, the head of sea logistics at Swiss freight forwarding giant Kuehne and Nagel, recently told Lloyd's List, a 287-year-old British shipping journal. "It's like the famous black swan theory. There are no black swans and all of a sudden there is a black swan. And I think one thing we realize: Things will not be as they were in the past."