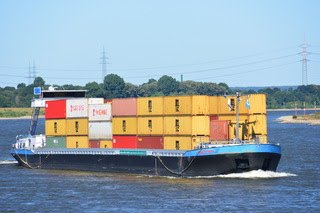 Sweden launches first inland shipping shuttle service
SWEDEN : Sweden's first inland waterway container barge shuttle service launches this month to reduce road congestion and carbon dioxide emissions.
German shipping company Reederie Deymann is introducing the EU inland waterway classed container barge Emelie Deymann into Lake Mälaren to operate services linking Stockholm Norvik Port to the Port of Västerås.
"We are extremely positive about inland waterway transport. This provides us with a unique opportunity for more efficient transport options in the Stockholm region, reduced congestion on our roads, and additional service offerings for our customers," stated Nicklas Ebersson, marketing manager cargo at Ports of Stockholm.
Visit Original News Source: https://www.portstrategy.com/news101/world/europe/first-inland-shipping-shuttle-service
Source : FleetMon