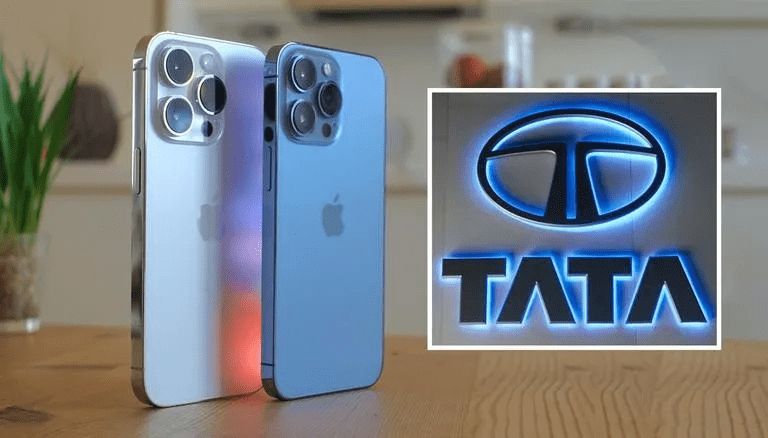 Tata Group to acquire Wistron Unit to become first Indian iPhone maker
BENGALURU : The Taiwan-based Wistron Corp., a contract manufacturer for Apple Inc., will sell its India unit to the Tata Group for $125 million, making the salt-to-software conglomerate the first Indian iPhone-maker.
The company will sell 100% stake in the unit Wistron InfoComm Manufacturing (India) Pvt. to Tata Electronics Pvt., following board approval.
The final transaction price will take into account the adjustments and be determined based on the settlement date, Wistron said in an exchange filing on Friday.
The deal has been finalised after strategic considerations in response to the reshaping of the group's product strategy and global manufacturing layout, it said.
Tata Electronics is a wholly-owned subsidiary of Tata Sons Pvt., the promoter holding firm of the Tata Group. The group has sought to make inroads into electronics production and e-commerce.
EPL already operates a manufacturing facility in the Krishnagiri district of Tamil Nadu. The Wistron Karnataka assembly factory is located near Bengaluru.
Congratulating the Tata Group on the deal, Union Minister of State for Electronics and Technology Shri Rajeev Chandrasekhar said the government "stands fully in support in growth of Global Indian Electronics companies that will in turn support global electronic brands that want to make India their trusted manufacturing and talent partner".
He thanked Wistron and complimented Apple in building a "global supply chain from India with Indian companies at its helm".
In May this year, Apple's Chief Executive Officer Tim Cook said India is an "incredibly exciting market" and a "major focus" for the company, as the iPhone maker highlighted that business in India "set a quarterly record, grew very strong, double-digits year-over-year".
The company charted an ambitious retail expansion in India in April this year when it launched two retail outlets in Mumbai and Delhi during Cook's first trip to the country in seven years.
he Wistron plant in Karnataka witnessed trouble in late 2020 after workers went on a rampage due to wage-related issues. The company then sacked its vice president overseeing its business in India, as it admitted that some workers were not paid correctly or on time, and had offered an apology.
Operations resumed in March 2021 after the state government intervened.
Other key Apple suppliers, like Foxconn and Pegatron, have also laid out plans to expand operations in India, in a shift towards diversification away from China.
Karnataka, along with Gujarat and Tamil Nadu, has seen investments by foreign semiconductor and electronics manufacturer soar as India rolls out lucrative incentives to build a local manufacturing industry.
The government has encouraged electronics makers to build factories in India for domestic as well as international shipments.