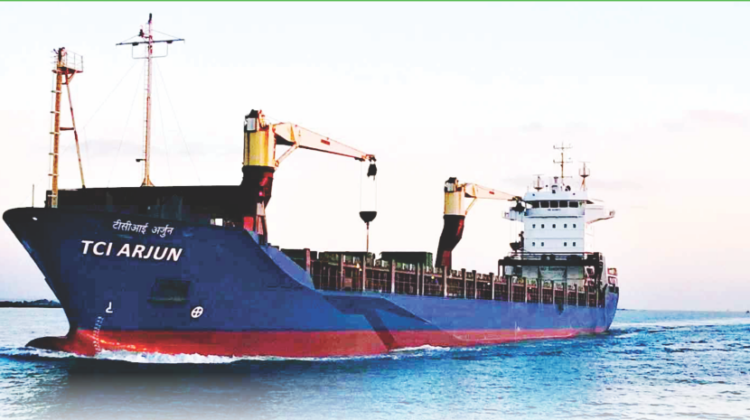 TCI orders for Two New Container Vessels
GURGAON : Transport Corporation of India Limited (TCI) has signed a contract with Nakanishi Shipbuilding Co. Ltd., Japan, to build two cellular container vessels of approximately 7,300 MT deadweight each. The total contract price is approximately USD 34 million.
TCI currently has six domestic ships with a total DWT of 77,957 MT. The new vessels will add approximately 14,600 MT of capacity to TCI's fleet. The new vessels are expected to be delivered by June 30, 2026. TCI plans to finance the purchase of the new vessels through a combination of internal accruals and bank loans. The company says that the investment is necessary to support its business expansion plans.
In conclusion, TCI is expanding its fleet of container vessels by 25 per cent with the purchase of two new ships. The investment is expected to be completed by June 2026 and will be financed through a combination of internal and external sources.
Transport Corporation of India is engaged in the Business of Freight Transport, Supply Chain Solutions and Transport through Seaways. The company posted robust Quarterly Results. The revenue of the company for Q1FY24 stood at Rs 949.80 crore which increased by 5.14 per cent YoY. The operating profit of the company stood at Rs 109.30 crore, while the PAT of the company stood at Rs 65.80 crore, which decreased by 4.36 per cent.