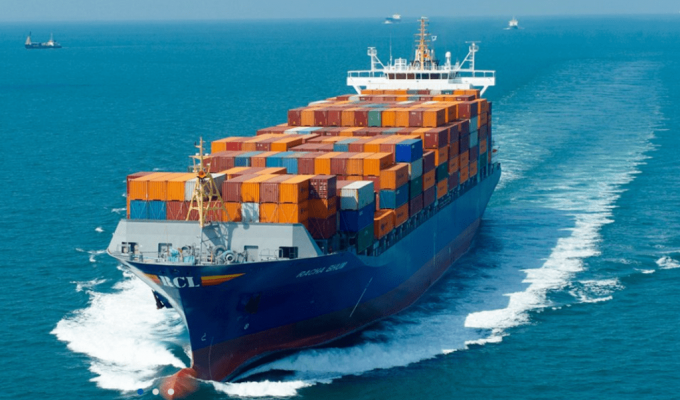 Thailand mulls launch of national liner operator to tackle soaring freight rates
The government has told Port Authority of Thailand (PAT) to establish a national liner operator by mid-2022 to overcome high freight rates and see more exports transported by local carriers.
Transport minister Saksayam Chidchob has formed a Preparatory Committee on the Establishment of the National Shipping Line (literal translation) and is its chairman.
It will study the feasibility of re-establishing a national shipping line to "help Thailand reduce its dependence on foreign ships and reduce transport costs, while stabilising seaborne imports and exports".
The national shipping line will enhance infrastructure utilisation for the government's Eastern Economic Corridor (EEC) and southern land bridge, which are expected to be completed in 2025 and 2027, respectively.
PAT operates container terminals in Laem Chabang and Bangkok ports.
It will be the Thai government's second attempt at starting a state-owned shipping company.
In 1940, the government founded Thai Maritime Navigation, but this evolved as a freight forwarder and a non vessel-owning common carrier. In 2005, it formed tanker business TMN, with 23 other Thai shipowners.
Although there were plans to liquidate Thai Maritime Navigation in 2011, this company remains live and is still TMN's shareholder.
There is already a local liner operator, Regional Container Lines (RCL), which primarily operates intra-Asia routes. Publicly listed RCL's largest shareholder is Ngow Hock, a Thai trading concern, with a 44% stake.
RCL, which has not responded to The Loadstar's request for comment is the 24th-largest liner operator, with 27 owned ships and eight chartered ships and capacity of 66,049 teu.
Drewry senior manager (container research) Simon Heaney expressed reservations about the viability of a new Thai carrier. he told The Loadstar: "At current vessel prices and with very few ships available for hire, it will take significant investment [for the start-up] to even get close to RCL's standing. And with newbuild deliveries taking around two years, this might end up being a solution to a problem that no longer exists by the time it comes to fruition.
"Clearly, some nations are concerned about the risk of extreme freight rates on their export potential, so it does make sense to explore all avenues to mitigate future crises – but I think for this one, it's too late."
Source : The Loadstar