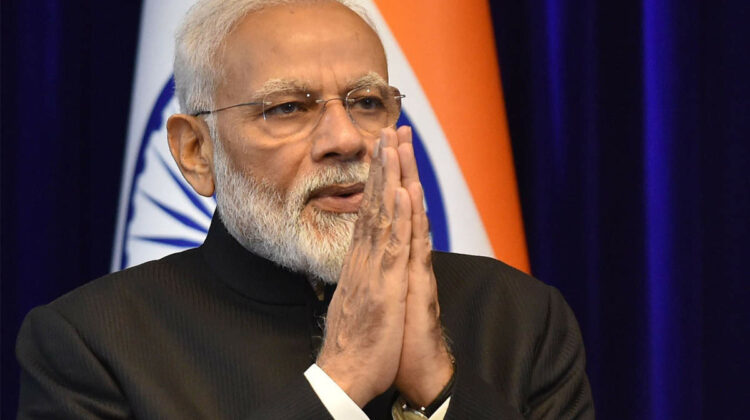 The global economy needs a new powerhouse. India is stepping up
NEW DELHI : India's economic transformation is kicking into high gear. Global manufacturers are looking beyond China, with Prime Minister Shri Narendra Modi stepping up to seize the moment. The government is spending nearly 20% of its budget this fiscal year on capital investments, the most in at least a decade.
Modi is closer than any predecessor to being able to claim that the nation — which may have just passed China as the world's most populous — is finally meeting its economic potential. To get there, he'll have to wrestle with the drawbacks of its exceptional scale: the remnants of the red tape and corruption that has slowed India's rise, and the stark inequality that defines the democracy of 1.4 billion people.
"India is on the cusp of huge change," said Nandan Nilekani, a founder of Infosys Ltd., one of the nation's largest technology services companies. India has quickly created capacity to support tens of thousands of startups, a few billion smartphones and data rates that rank among the lowest in the world, he said.
US-China rivalry is providing a tailwind. India and Vietnam will be the big beneficiaries as companies move toward a "China-plus-one" strategy, supply-chain analysts say. Apple Inc.'s three key Taiwanese suppliers have won incentives from Modi's government to boost smartphone production and exports. Shipments more than doubled to top $2.5 billion of iPhones from April through December.
As powerhouses from China to Germany contend with slowing growth, the stakes are rising to find another nation equipped to propel the global economy. Morgan Stanley predicts that India will drive a fifth of world expansion this decade, positioning the nation as one of only three that can generate more than $400 billion in annual output growth.
The thesis is reflected in global equity markets, with India's Sensex index trading last quarter at the highest in a decade versus the S&P 500. Relative to other emerging markets, Indian stocks have never been higher.
"People are looking at which other place over the next decade is going to be a great place to put capital," Nilekani said. "I haven't seen this kind of interest in India for 15 years."
Of course, Modi's manufacturing aspirations are not new. His "Make in India" campaign kicked off in 2014, seeking to emulate China and the tigers of East Asia — from Singapore to South Korea and Taiwan — that climbed into the ranks of rich economies by filling factories with workers making products the world wanted to buy.