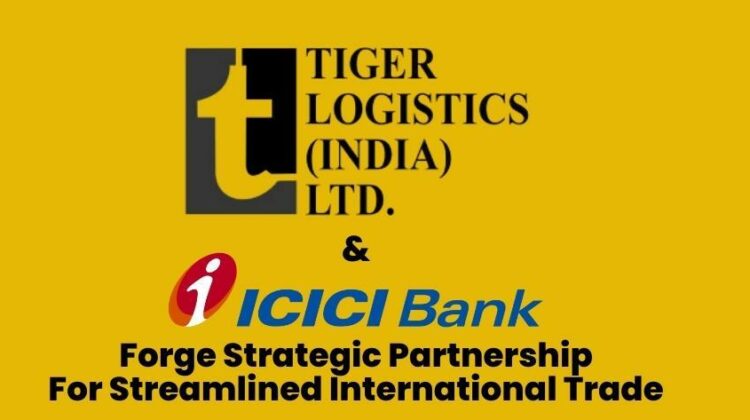 Tiger Logistics (India) partners with ICICI Bank to ease international trade
NEW DELHI : Tiger Logistics (India) Ltd has partnered with ICICI Bank to help exporters and importers to track shipment, get information on freight rates and ease documentation process.
Tiger Logistics (India) Ltd, in a statement, said the partnership will facilitate integrated banking and end-to-end logistics for exporters and importers.
"ICICI Bank has signed an alliance partnership agreement with Tiger Logistics. It will enable the Trade Emerge users to receive instant quotes, streamline documentation processes, and gain visibility into their shipments.
Furthermore, they can access quick financing options from ICICI Bank, simplifying their international trade operations," said the statement released on Tuesday. This collaboration will integrate the ICICI Trade Emerge platform with Tiger Logistics' proprietary digital freight booking and management platform FreightJar.
The partnership will empower exporters and importers with easy access to competitive freight rates and a comprehensive solution to their global trade needs. Harpreet Singh Malhotra, Chairman & Managing Director of Tiger Logistics, said, the partnership will empower importers and exporters by simplifying their international logistics and trade finance operations and bringing down the overall logistics cost.
"With FreightJar integrated into the ICICI Trade Emerge platform, we are taking a significant step towards making global trade more accessible, efficient, transparent and cost-effective. We anticipate substantial growth opportunities and increased revenue streams with this collaboration and expect the impact of this collaboration to resonate throughout the industry," he added.