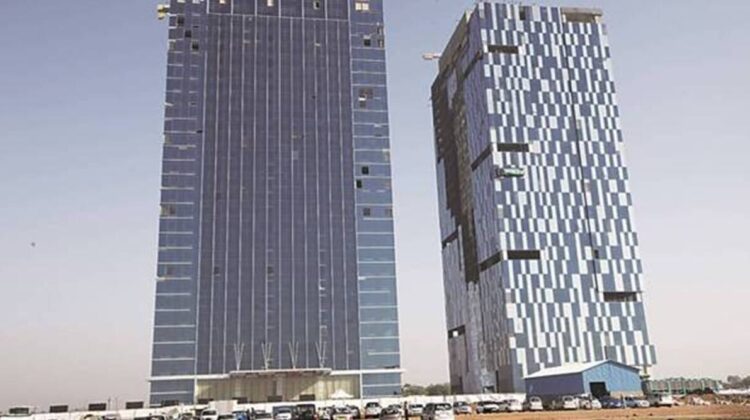 Top ship leasing companies make a beeline for GIFT City
GANDHINAGAR : Multiple shipping companies, including those with Indian ownership, are looking to set base in Gujarat International Finance Tec-City (GIFT City), attracted by the financial benefits and fewer regulatory compliances, which bring it at par with international shipping hubs like Dubai and Singapore.
The International Finance Services Centres Authority (IFSCA) had implemented a framework for ship leasing last August to attract the multi-billion-dollar industry to India. Now, at least eight companies are in various stages of exploring or receiving authorisation to set up ship leasing business at GIFT City, said people in the know.
These include global shipping major Foresight Shipping as well as Alphard Maritime Group, Bothra Group, Gandhidham-based ACT Group through its Singapore-based subsidiary Propel Shipping, and steelmaker ArcelorMittal Nippon Steel India, among others.
Most of these companies are involved in the trade of ship chartering and presently have their operations based in either Singapore or Dubai as they offer better financial and regulatory incentives. Queries emailed to the above-mentioned companies did not elicit a response as of press time Thursday.
RBB Shipping and Ripley Group have already received the license to start ship leasing business at GIFT City. RBB Shipping, in fact, is moving its base from Singapore to GIFT City, its Managing Director Raajesh Bhojwani told.
The key draws for these companies to GIFT City are the absence of a withholding tax on remittance of payment for ship leasing and a corporate tax holiday for the first 10 years. The 10% withholding tax levied in India made it unviable for ship owners and lessors to set their base here, experts said.
"In many cases the owner would be based in India, but the ships and staff would be based in Dubai," said Amit Oza, Director, Astramar Shipping. "Even international companies would have their regional offices in Dubai or Singapore despite the bulk of their business being in India."
There are close to 100 entities with Indian promoters, including ship owners and operators, which are based in Dubai or Singapore due to the favourable tax laws there, Oza said.
Other benefits drawing companies to GIFT City include fewer regulatory hurdles in terms of permits and licenses. Compliance burden has been a key reason for shipping companies to opt out of setting a base in India, experts said.
The Gujarat-based financial district also offers lower operating costs including cheaper wages when compared to other international shipping hubs.
"The cost of living in Singapore and Dubai and the cost of resources are at least 4 times higher than GIFT City," RBB Shipping's Bhojwani said. "Today Gift City offers a complete maritime ecosystem through the Gujarat Maritime Cluster to the shipping industry."
The IFSCA had constituted an expert committee that came out with a report on Ship Acquisition, Financing And Leasing (SAFAL) in 2021. Based on the recommendations in the report, the authorities implemented the framework for ship leasing last August.
Earlier, the IFSCA had done a similar intervention to promote aircraft ownership and leasing at GIFT City.
If companies start setting a base for ship ownership and leasing at GIFT City, it will also create the demand for allied businesses like insurance and finance, bringing more high-skill jobs to India, experts said.
Source : ET