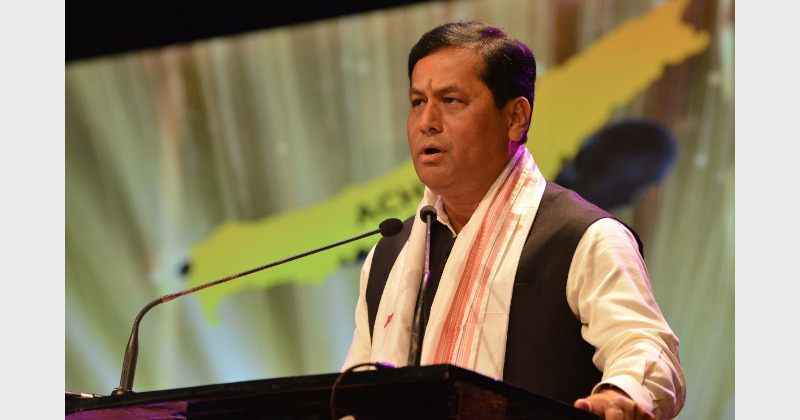 Training sailors in Arctic waters and boosting Iran's Chabahar -Sonowal details India's maritime efforts
NEW DELHI : India and Russia have agreed to train Indian sailors in polar and Arctic waters in a maritime institute in Vladivostok, Russia, which is equipped with simulator training facilities.
The two countries are also talking about a wide range of issues on maritime cooperation, Union Minister of Ports, Shipping and Waterways Shri Sarbananda Sonowal said Thursday.
These include the possibility of opening a new transport corridor between Vladivostok and Chennai, he added. This will be a part of the larger maritime corridor that India and Russia are planning to invest in.
Talks between the two countries have been ongoing and details regarding route feasibility studies, and infrastructure requirements, including mariner training, are being ironed out.
This corridor will be a part of the Eastern Maritime Corridor and the North Sea Route for cost-effective access to export and import trade.
Shri Sonowal, while speaking at the Indo Pacific Regional Dialogue in New Delhi Thursday, added that India's vision was to make Iran's Chabahar port — which India is partially building — an important entity in maritime trade. He added India was aiming at making the port a transit hub under the international North-South transport corridor.
He said, "We recently inaugurated regular transit of cargo ships between Syama Prasad Mukherjee Port in Kolkata and the Sittwe port in the Rakhine state of Myanmar. This heralds a new age of transportation between the two countries. The road is likely to unlock tremendous economic potential for the entire Bay of Bengal peninsula, allowing a bridge between South Asia and the Southeast Asia region."
Shri Sonowal also spoke on the Centre's "Maritime India Vision 2030 (MIV 2030)" which specified key targets to be achieved by a variety of maritime stakeholders within and beyond the government.
"For instance, while shipping-related initiatives focus on sectors related to shipbuilding, ship recycling and ship repair, they also remain true to the larger goal of growing India's global stature as a maritime power."
He added that India was looking to increase Indian seafarers by giving them "world-class maritime education." Shri Sonowal said particular focus would be on expanding the country's network of inland waterways.
Shri Sonowal said India stood at the threshold of becoming an economic superpower. Its ports and waterways continue to play a pivotal role as gateways to the world, connecting the nation to global markets and opportunities, he said.
The minister felt one of the key factors that make Indian ports an ideal gateway to the world was their geographical location — "on the crossroads of major international trade routes connecting Southeast Asia, the Middle East and Africa to the rest of the world".
He said inland water transportation was giving a leg-up to regional partnerships. India's focus on the development of 5,000 kilometres of regional waterway grid, primarily comprising four key waterways and certain international routes, will facilitate regional fronts in South Asian and Southeast Asian countries, he said.
Under MIV 2030, the government is looking to establish India as the premiere cruise hub in the Asia-Pacific region, the minister said.