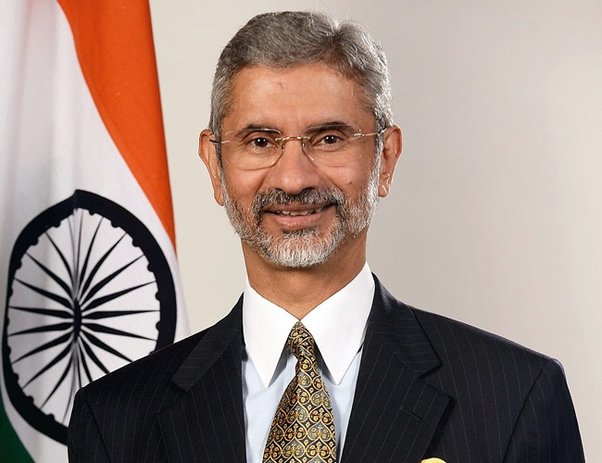 Transformation in manufacturing, infrastructure, start-up culture within India are game changers': S Jaishankar
NEW DELHI : External Affairs Minister Shri S Jaishankar delivered the keynote address at the India-Latin America Business Event, highlighting ten important reasons why the India-Panama business collaboration has strong prospects and merits-focused endeavours.
"As the 5th largest economy, our presence across the world is steadily growing. Transformation in manufacturing, infrastructure, innovation and startup culture within India are game changers," he said, while delivering the keynote address.
"Nearing $50 billion, India-Latin America trade has a much-diversified basket. Significant increase in investments and interest in mining, energy, agro and infrastructure sectors will power it further," the minister said at the event, which he later also tweeted.
The External Affairs Minister is on a visit to Latin America. On Monday, he arrived in Panama City for a two-day visit.
Jaishankar further said in his address that the long-awaited reforms in India have led to record Indian exports. Latin America is an attractive market, he mentioned.
The minister further mentioned, "Providing vaccines to 100 countries and medicines to 150; India's proposition as pharmacy of the world is welcomed by all."
A robust digital backbone in India allows delivery of public goods and tools for business, Jaishankar noted.
"Manufacturing pickup via Production Linked Incentives and support to vendor chains and MSMEs. Indian products are a natural fit for Latin American middle class," the Minister emphasised.
"Indian project execution has grown across geographies. Made in India and delivered by India are globally becoming realities. Indian agriculture is making strides in yields, quality, technology. This has external implications," the EAM pointed.
Jaishankar also said that Indian talent and skills consider the world as a workplace today. Initiatives like Skill India, Startup India and New Education Policy are a part of this mosaic.
Meanwhile, the EAM also held a joint press briefing with Panama Foreign Minister Janaina Tewaney. Speaking on Pakistan during the joint briefing, EAM Jaishankar said "It is very difficult for us to engage with a neighbour who practices cross-border terrorism against us". He also said, "we've always said that they have to deliver on the commitment to not sponsor and carry out cross-border terrorism. We continue to hope that one day we would reach that stage."