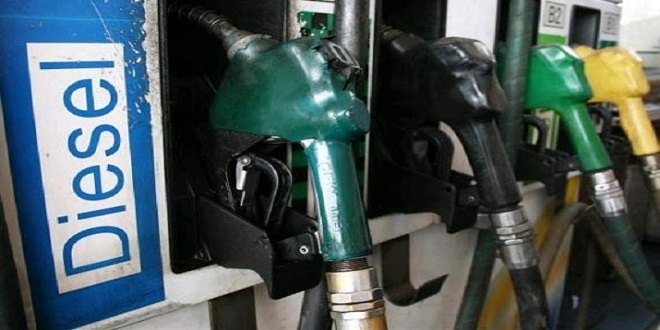 Transporters fight for higher freight due to surge in fuel rates

---
NAGPUR : Diesel rates in the city have crossed the Rs 100-mark., fuel outlets opened with petrol costing Rs 111.15 a litre while diesel was Rs 100.34.
Diesel has already crossed the Rs 102-mark in some pockets of the region or it is close to that level. In Amravati, it is already at Rs 103.69, making it the costliest in the region.
A quick check at the rate list of one of the PSU oil marketing companies showed that in far-off places, the fuel was over Rs 102 or close to it. For example in Sironcha, it is Rs 102.53 a litre while in Yavatmal, it was Rs 101.88.
Diesel rates are being blamed to have already impacted the costing in an entire gamut of items. A further rise can be expected as truckers are pressing for higher freights. A number of transporters have stopped taking orders as they find the current rates not feasible.
Viren Thakkar of Logistics Parks (India) Private Limited said companies across a number sectors are not considering a hike demanded by the transporters to cover diesel costs. This has also led to a stalemate-like situation.The transporters are not accepting the rates offered by the companies leading to trucks standing idle. There is a shortfall of at least 22% in the current freight as compared to diesel rates.
The rates of construction material like cement and steel have gone up during the last two months which has left the industries and realty sector complaining. "Steel rates have gone up by 20% in around two months touching Rs 60,000 a tonne. Even copper, which was in the range of Rs 80 a kg, is now Rs 100. A number of products have become costlier," said Dipen Agrawal, a steel trader and president of Chamber of Associations of Maharashtra Industry and Trade (CAMIT).
A similar impact has been seen in cement rates too. "Over a couple of months ago, it was in the range of Rs 250-Rs3 00 a bag. It's Rs 380 to 400 now. There are other factors apart from fuel rates too," said Anil Nair, a builder.
"The demand for diesel vehicles in family car segments has taken a hit. Diesel version is not being preferred for cars up to Rs 6 lakh. However, the demand is steady for costlier vehicles," said Anuj Pande, President of Vidarbha Automobile Dealers Association.
Kukku Marwah, President of Nagpur Truckers Unity, an association of transporters, said a meeting was held with industries representatives recently. The transporters have been pitching for higher rates.
The current rate from Nagpur are around Rs 3,500 a tonne for Kolkata, Rs 2,700 for Chennai, Rs 2,800 for Delhi, and Rs 2,200 for Mumbai. "These are just not enough to break even. The rates should be easily more than Rs 4,000/tonne. A number of truckers have stopped plying because of low rates," he said.
Farmers are a feeling the pinch in the form of increase input cost. "It's harvesting time. If a harvester's machine is to be engaged, the rates are up to Rs 3,000 an acre which is double than last year. Farm hands have also doubled the rates," said Vijay Jawandhia, a farm activist from Wardha.
Manoj Jawanjal, Director of Mahaorange, the state's orange marketing company, said rates of tractor on rent is costing Rs 850 an hour as against Rs 600-Rs 700. The rent for rotavators used for levelling fields is Rs 700 an hour from Rs 500 last year.
---