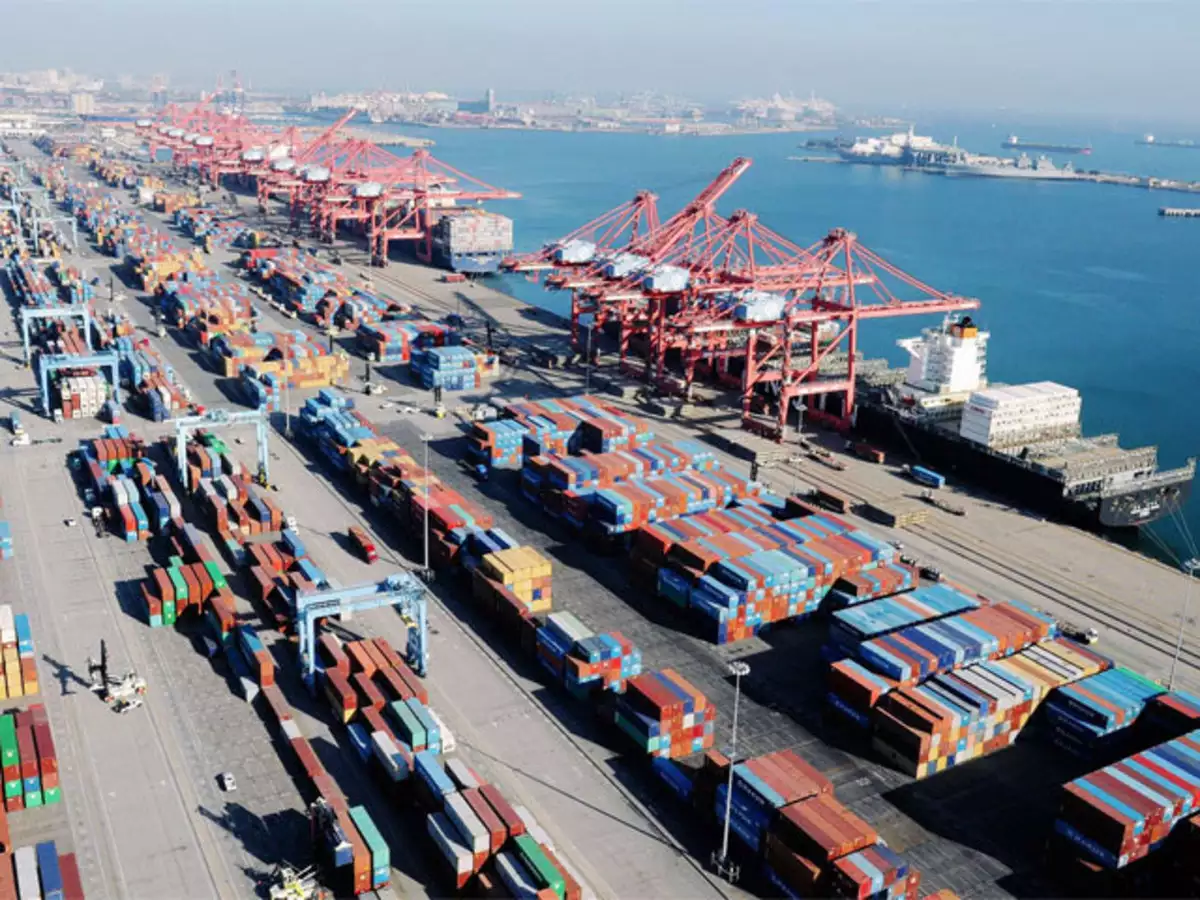 'Tuna-Tekra greenfield container terminal is game-changer for Kutch region'
GANDHIDHAM : The ₹5,000-crore greenfield mega container terminal to be developed and operated by DP World, Dubai, at Tuna-Tekra, 16 km from Deendayal Port in Kandla, Gujarat, will be a game changer for the port and the entire Kutch region, says Shri S K Mehta, Chairperson, Deendayal Port Authority (DPA).
Biggest PPP among major ports
The Tuna-Tekra project is the biggest investment till date under the private-public partnership (PPP) model for major ports. While DP World will invest around ₹4,500 crore, DPA will invest ₹500 crore in infrastructure like roads, Mehta said. The previous highest investment in a PPP port project was ₹3,200 crore at Paradip port, he added.
Revenue generation
The project will provide the highest revenue generation for any major port under PPP, with the royalty per twenty foot equivalent unit (TEU) exceeding ₹6,000. The project's concession period is for 30 years, and there will be a 2 per cent increase per annum in the royalty. The period is extendable for another 20 years, he added.
The DPA has three ports — at Kandla, Tuna-Tekra, and Vadinar in Jamnagar — under its control.
Mehta said Prime Minister Shri Narendra Modi laid the foundation stone for the greenfield container terminal project — to be completed in three years — on October 17.
Another PPP operator — JM Baxi — handles two container berths with 5 lakh TEUs capacity per annum. The greenfield terminals will have an annual capacity of 2.19 million TEUs and a 1,100-m berth capable of handling next-generation container ships carrying more than 18,000 TEUs.
As part of the concession agreement the berth can be extended to 1,375 m.
Competition from Mundra port
The greenfield terminal will have to compete with the massive container operations at Adani group's Mundra port, just 75 km away. However, Mehta is confident about future prospects, saying, "We may require more terminals to handle the volume growth in the future. The terminal will cater to future trade demand from northern, western and central India, connecting the regions to global markets."
Mehta said the Indian Railways has approved the quadrupling of the Samakhiali– Gandhidham line, which will be a big boost for the Tuna-Tekra terminals.
Multimodal network
DP World currently operates five container terminals in India — two in Mumbai, and one each in Mundra, Cochin and Chennai — with a combined capacity of about 6 million TEUs, which will increase to 8.19 million TEUs with the addition of the Tuna-Tekra terminal.
Mr. Ravinder Johal, COO, Ports and Terminals, Operations and Commercial, MENA and Subcontinent, DP World, said the Tuna-Tekra project strengthens the company's nationwide capabilities. "The terminal's extensive 1,100-m berth and the ability to handle vessels carrying over 18,000 TEUs underline our commitment to efficient and expansive service."
DP World's multimodal network in Gujarat — featuring a container terminal in Mundra, a rail freight terminal in Ahmedabad and Hazira, and a container freight station at Hazira — is complemented by cold storage facilities in Surat and Bharuch, freight forwarding offices and express cargo services across the state, he said. "This network not only connects Gujarat to central and north India but also reflects our commitment to inclusive growth through collaborations with enterprises, SMEs, and community initiatives," he added.