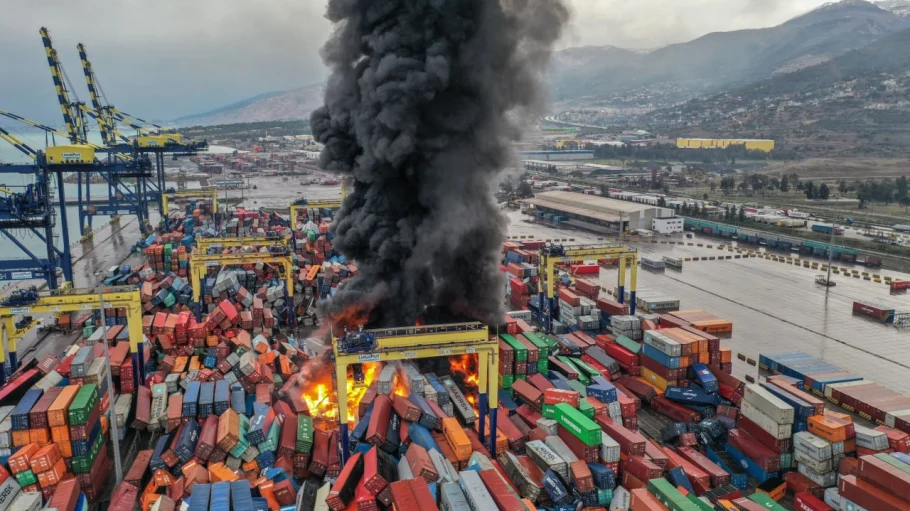 Turkey quake : Boxes catch fire at Iskenderun Port after shutdown
TURKEY : A major earthquake hitting southeast Turkey and northern Syria has caused operations at Iskenderun, a small Turkish port in the Gulf of Alexandretta, to shut down.
Later on Monday video footage showed a black pillar of smoke from a fire that broke out among a heap of shipping containers that tumbled down at the terminal.
Other commercial ports in the area appear not to have been affected.
"In the damage assessment made to our coastal facilities after the earthquake, it was determined that docks collapsed at Iskenderun Port," the General Directorate at Turkey's transport ministry tweeted.
On top of that, the country's state energy company Botas has suspended natural gas flow to affected provinces but has not detected any damage to oil pipelines in the region.
Operations in other Turkish ports continue "except Iskenderun", the general directorate added.
No specific information has been forthcoming about the status of an ultra-modern floating storage and regasification (FSRU) unit nearby. The 170,000-cbm Ertugrul Gazi (built 2021) is berthed at Doryol in Turkey's southern province of Hatay, close to the Syrian border.
Botas, which operates the Ertugrul Gazi, didn't respond to a request on Monday to comment specifically on the FSRU's operations.
The Ertugrul Gazi is Botas' first FSRU newbuilding.
In a more general statement posted on its website, however, Botas said it stopped supplying natural gas to areas in Hatay and Kahramanmaras, another province. The interruption took place for precautionary reasons.
Botas said it also carried out an inspection of its crude oil pipelines in the area but hasn't detected any damage to them.
According to latest Turkish media reports, more than 1,650 people were killed in two tremors on Monday that reached at least 7.4 on the Richter scale.