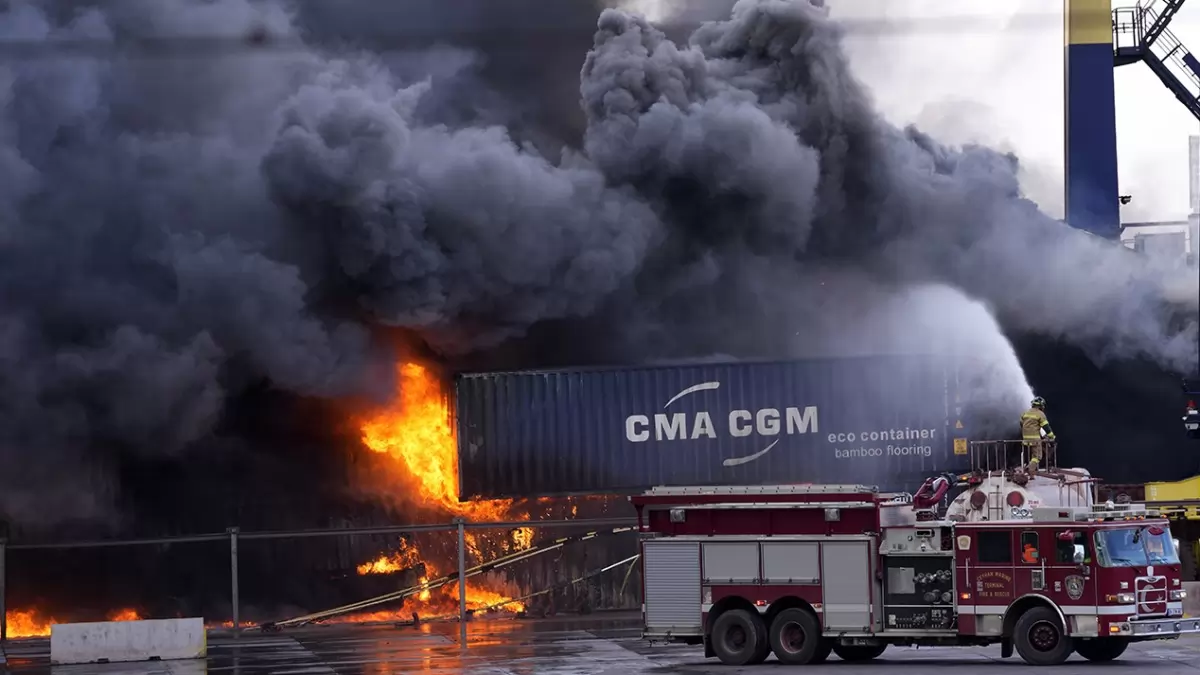 Turkey's Iskenderun Port fire may cause trade loss of around US$680 million : Russel Group
ANKARA : According to Russell Group, a data and analytics company, the container fire at the Port of Iskenderun in Turkey, caused by the heavy earthquake, can generate US$680 million of trade disruption.
The analysis says the accident is projected to interrupt US$36.7 million in iron and steel exports and US$51.4 million in plastic materials imports.
The port shut operations on 6 February and remains closed until 9 February, while several shipping lines have postponed the transportation of cargo at the port or diverted goods to Mersin, one of the Turkish ports nearby.
According to Russell's study, Iskenderun is one of two main shipping container ports on Turkey's south-eastern coastlines and is home to heavy industries such as steel, with an annual trade flow of US$18 billion in 2022.
The research was based on modelling from 6 February to 28 February 2023 and examined the operations of major shipping firms, who are giving free cancellations, modifications, and destination changes on all cargo travelling to Iskenderun during the current month.
"The Iskenderun incident highlights a reoccurring issue in global trade, whereby a single point of failure – such as a port closure – can have ripple events across supply chains," stated Suki Basi, Russell Group Managing Director.