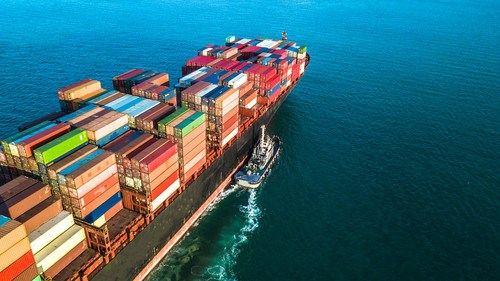 UK unveils plans to reduce shipping emissions
The United Kindom's (UK) Government Environmental Audit Committee (EAC) has launched plans to examine the reduction of greenhouse gas (GHG) emissions in the shipping sector to the minimum.
During the inquiry, the EAC will be considering a number of factors that could play a crucial role in decarbonisation, such as the commercialisation of new technologies, very low carbon fuels, reductions in demand and options to drive international action to lower global emissions from the shipping industry.
As shipping, combined with the aviation sector, comprise 10% of UK GHG emissions, the International Maritime Organization (IMO) warns that carbon emissions from shipping are estimated to increase by up to 50% above 2018 levels by 2050 if no action is taken, while aviation is projected to be the largest emitting sector by the same date.
The UK Government has outlined its ambition to reach net-zero aviation emissions by 2050 and maritime net-zero emissions as soon as possible, by innovation and early technology adoption.
"There are bold ambitions – unveiled by the Government only last week – for new technology to lower our share of international aviation's carbon emissions to net-zero by 2050," stated Environmental Audit Committee Chairman, Rt Hon Philip Dunne MP.
"It is welcome that the Government has launched serious engagement in this year of COP26 (2021 United Nations Climate Change Conference) to include these emissions in developing plans for Net Zero Britain," he highlighted.
Meanwhile, the European Commission has also recently unveiled its "Fit for 55" plan which will tax maritime and aviation fuels for the first time while setting targets on shipping emissions and sustainable aviation fuels.
Source : Container News