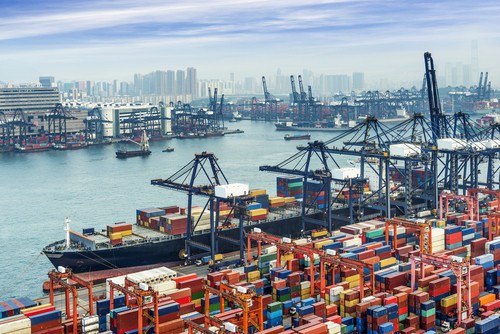 ---
NEW YORK : When Malcolm McLean who developed the modern intermodal shipping container, which revolutionized transport and international trade, laid the foundations for what's now become the global containerisation phenomenon, his vision was for standardisation across the entire supply chain. If goods of all types could be loaded into metal boxes, all 20 feet long and eight feet high, then the vessels that carry them and the port infrastructure required to handle their shoreside movement could also be standardised. Trucks and trains could hook up with ships and the boxes easily transhipped to their final delivery point.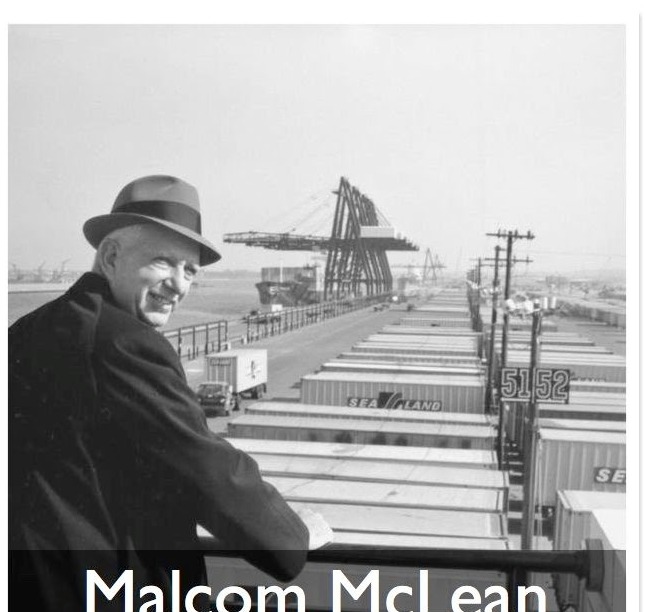 McLean's vision is now a reality but when he sat down to develop his ideas, he probably hadn't reckoned on the forest of paperwork that is now obliged to accompany each container journey. Now a single cargo move can require up to 36 original documents and 240 copies to be exchanged between almost 30 different parties. Although McLean has managed to streamline the movement of goods, his creation has spawned a paper monster that urgently needs taming.
Back in the 1980s, container shipping adopted the UN Electronic Data Interchange (EDIFACT or EDI) and ANSI X12 protocol to help solve the issue – at least in part. As a shared common language, EDI transformed the industry allowing documents to be created and exchanged electronically. This significantly cut down on paper documents and, consequently, time was saved and costs, duplication and errors were reduced.
However, as containerisation has grown and expanded into almost every corner of the globe, this common language has morphed into a range of dialects and nuances. Sadly, is it no longer common anymore. The very reason for EDI being adopted in the first place – its standardisation properties – has been eroded to the extent that it can no longer be relied upon for every element of every global supply chain.
As a relatively elderly standard, EDI cannot manage real-time operations and the current demand for "smart" shipping. Today's carriers and customers require much more transparency and control which can be delivered through new technologies such as the Internet of Things and smart containers. To be truly effective, data needs to flow in real-time and that requires a modern protocol.
Container shipping has begun to respond to this issue with a partial adoption of API – Application Programming Interface. Adoption is sporadic and patchy so far, but a concerted push by the major carriers would pave the way for a global transformation.
Whereas EDI facilitates the exchange of data, API allows individual software applications to talk to one another – more comprehensively, flexibly, and in real-time. It does tend to be more expensive, however.
But the major stumbling block with API is that a standard needs to be created agreed and adopted for each type of document. Bills of lading are probably the most important and prolifically used document in the container supply chain. Around 90% are still exchanged in hard copy meaning thousands are being printed and exchanged by hand each day.
Conversely, the airline industry has universally adopted the e-Air Waybill (e-AWB), the sister document for air cargo, and a multi-lateral agreement means that paper air waybills have all but disappeared. To make this work in shipping, the industry needs a central body to develop a standard document that is then adopted and used worldwide. With that in place, API will manage the data exchange and ensure information is fed directly into the software systems of all parties involved, including carriers and customers.
It is encouraging to see the Digital Container Shipping Association (DCSA) taking the lead in this space. They have already created an API standard for bills of lading along with a number of other relevant documents. We now need a concerted push to have these standards adopted and used across the world.
It's highly likely that API standards will replace EDI in the coming few years and container carriers of all sizes need to be ready. API requires a different set of skills and capabilities which are not likely to be available in house for any but the very largest shipping companies. Similarly, the processing software used by a carrier must be compatible with API technology as software engineers will need to integrate any number of APIs with their software. Selecting a software partner is an important decision, and one that will become even more relevant as new technologies and protocols start to come on-stream.
Malcolm McLean revolutionised the shipping industry to create containerisation. It's very likely that API will transform containerisation into a more streamlined and effective global supply chain.
Source : Container News, Author of the article – Mr. Lars Fischer, MD, Softship Data Processing, Singapore
---