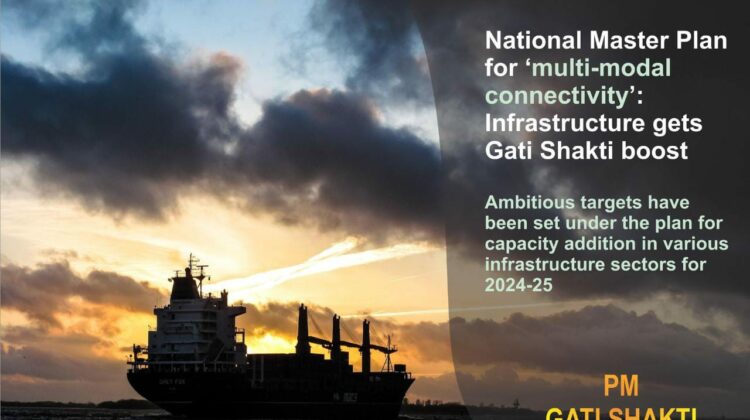 Gati Shakti : A giant stride in India's Multimodal Connectivity to reduce logistics cost
NEW DELHI : Prime minister Shri Narendra Modi recently unveiled the PM Gati Shakti-National Master Plan for multimodal connectivity that he first spoke of from the ramparts of the Red Fort on Independence Day earlier this year.
Under the plan, the government aims to enhance the cargo handling capacity of ports and increase cargo movement on all national waterways, cargo movement on river Ganga to be expanded by 2024-25
Targets up to 2024-25 for the Ministry of Shipping include increasing the cargo capacity at the ports to 1,759 MMTPA from 1,282 MMTPA.
The plan also aimed to achieve cargo movement of 95 million MT by 2024-25 on all national waterways from 74 million MT in 2020.
Regarding River Ganga, the infrastructure plan targets increasing cargo movement on the holy river to 29 million MT from the current 9 million MT.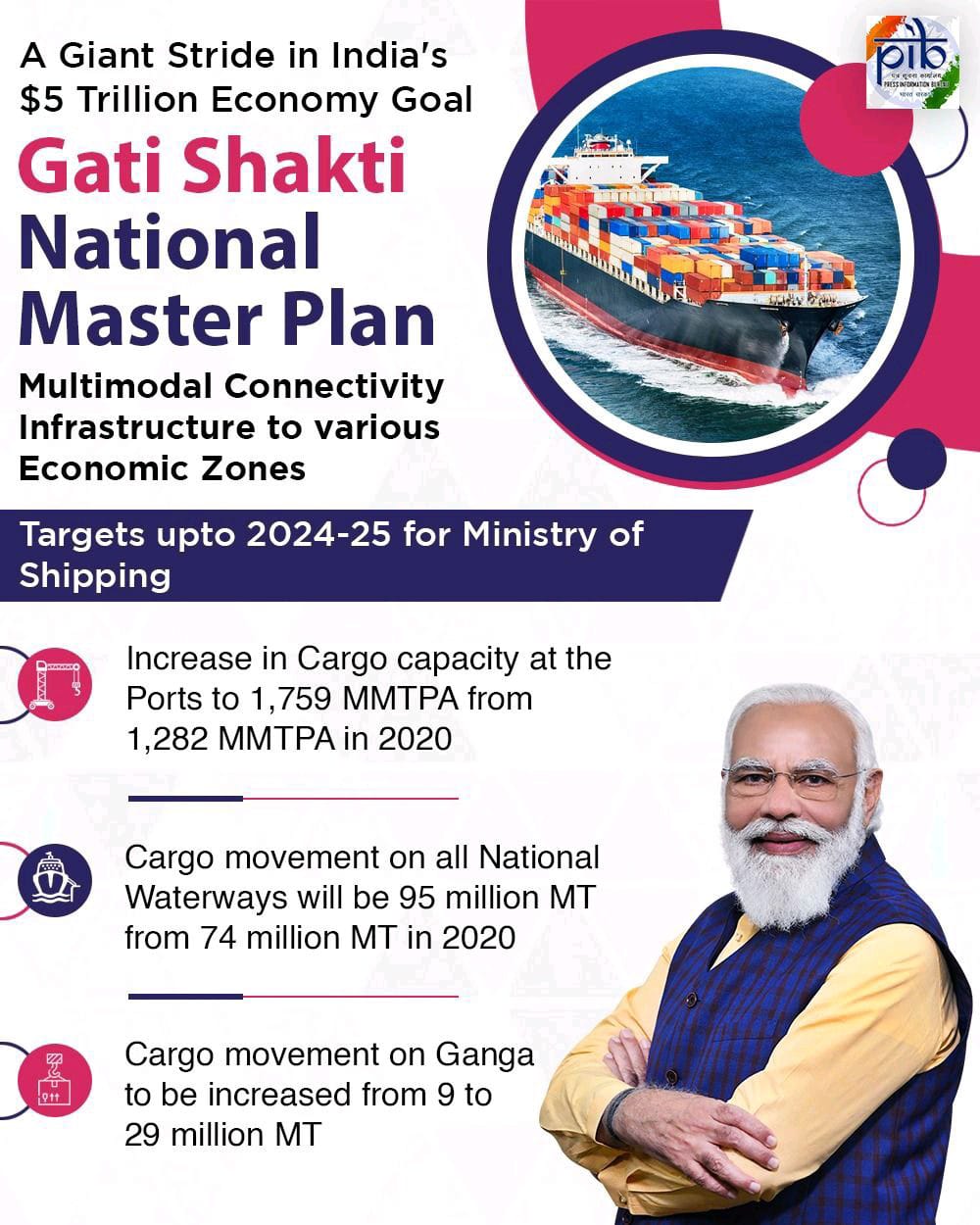 The Gati Shakti – National Master Plan for Multimodal Connectivity, a digital platform, will bring 16 Ministries, including Railways and Roadways, together for integrated planning and coordinated infrastructure connectivity projects.
It will incorporate the infrastructure schemes of various Ministries and State Governments like Bharatmala, Sagarmala, inland waterways, dry/land ports, UDAN etc.
The port and waterways infrastructure has seen considerable improvements since 2014. There were just five waterways in 2014; today, India has 13 functional waterways. Also, the turnaround time of the vessels at the ports has come down to 27 hours from 41 hours in 2014
---