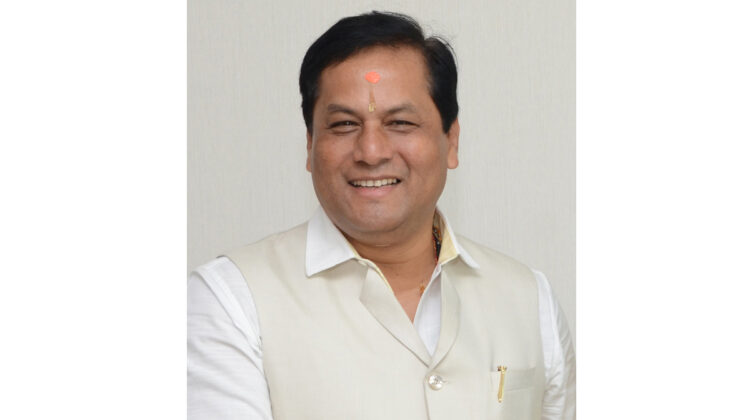 Union Govt plan to set up a modern floating jetty at Biswanath Ghat : Sarbananda Sonowal
GUWAHATI : The Union Minister of Ports, Shipping & Waterways Shri Sarbananda Sonowal informed about the union government's plan to set up a modern floating jetty at the Biswanath Ghat soon.
This will create a smooth platform to transport both cargo & passengers via waterways which in turn will transform the local economy, said the Union Waterways Minister. Speaking on the occasion, the Union Minister, Sonowal said, "It gives me immense pleasure to share this news with you that the Union Government has drawn up plans to set up a modern floating jetty at the historic Biswanath Ghat. Once functional, this jetty will act as a catalyst of change and realisation of the vision of PM Shri Narendra Modi about Transformation via Transportation. The rich history of the Biswanath Ghat – as a confluence of spiritual, economic & social point of importance – will get a further boost. The new jetty will be instrumental for smooth passage of passengers to commute as well as for the local economy to flourish as the farmers & traders will be able to transport and export our fantastic produce to the world market via waterways. Under the visionary leadership of PM Shri Narendra Modi, the Act East Policy has worked wonders for the economic revival of the region in the global trade map. By re-energising our traditional routes of trade via river Brahmaputra, we have a tremendous opportunity to regain our glory as an important hub of trade in this part of the world."
Sonowal expressed happiness at the heartfelt gesture by the party workers. After interacting with the party workers about the work done to strengthen the organisation, Sonowal called upon the party workers to commit to the cause of nation building with complete dedication.
"We all know how the country was reduced to a non-performing nation with heights of corruption, nepotism, and inefficiency until 2014. Due to lack of interest by successive governments towards sincere development of Northeast, the region was plagued by distress, violence, insurgency, corruption and hopelessness staring at every youth. That was a dark chapter until 2014 when Modi ji won a historic mandate. With his passionate and infectious dedication towards nation building, the country has witnessed a rejuvenated growth trajectory that it has never experienced. With the tectonic policy change from Think to Act East, Modiji ensured that the development in the Northeast India gets top priority as it is poised to act the New Engine of growth in the new India." Sonowal added.
"With his visionary mottos like 'Sabka Sath, Sabka Vikas, Sabka Vishwas, Sabka Prayas' Modi ji has provided an opportunity to every person of this country to become an equal stakeholder in the development of this new India. This is perfect example of good governance. Under his leadership, India has become not only a powerful country at the global stage but its renewed place as a country of immense importance can be experience with the hosting of prestigious G 20 meetings in Assam along with the rest of India. The vision of PM Modi ji is to make India an Atma Nirbhar Bharat by the end of the Amrit Kaal in 2047. With our sustained & sincere effort to this cause, we will be able to do this. I call upon all of you to join this cause with utmost honesty & sincerity."