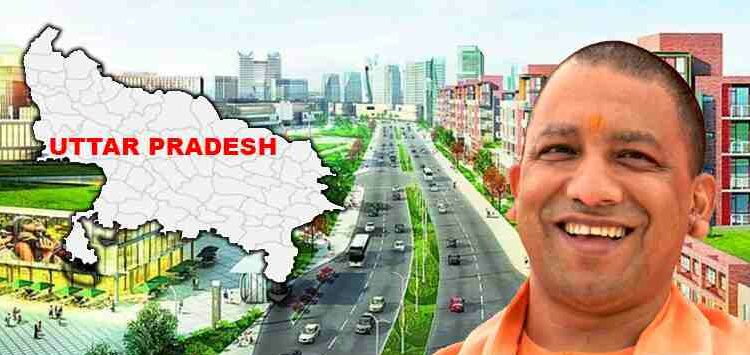 UP exports rise by Rs 10,000 crore in comparison to 2021-22 : FIEO
LUCKNOW : The latest data with the Federation of India Exports Organisation (FIEO) shows that Uttar Pradesh's exports have gone up by Rs 10,000 crore in the past year.
Noida, which is among the most industrialised areas in the state, has topped as the district with most exports at Rs 74,000 crore.
FIEO says that the government's subsidies to counter the high costs of transportation in view of UP's landlocked status and push to the one district-one product scheme, have helped in taking the exports up.
As per the data, the total quantum of exports from UP in 2021-22 was Rs 1.57 lakh crore while from April 2022 to February 2023, it touched Rs 1.59 lakh crore. Sources said that with the input from March 2023, it was expected to touch around Rs 1.67 lakh crore.
Compared to other states, UP still has massive potential for improvement.
In 2021-22, Gujarat topped all states with exports of Rs 9.46 lakh crore, followed by Maharashtra with Rs 5.45 lakh crore. UP is fifth on the list, behind Tamil Nadu and Karnataka.
UP is prominently exporting to the USA, UAE, Germany, United Kingdom, Nepal, France, Spain, Vietnam, Saudi Arabia and Bangladesh. Among the products which are driving up the state's exports are telecom instruments, buffalo meat, RMG Cotton including accessories, RMG manmade fibre, leather footwear, saddlery and harness, aluminum and aluminum products, silk and handmade carpets, machinery and engineering goods, wheat, rice, sugar, iron and steel, handicrafts etc.
As per FIEO's assessment, the reasons for UP's growth have been the export promotion schemes of the state government. Financial assistance is also being offered on transportation, which helps to regulate the cost of exports from UP, a landlocked state. This includes subsidies on freight and on export cargo sent by air.