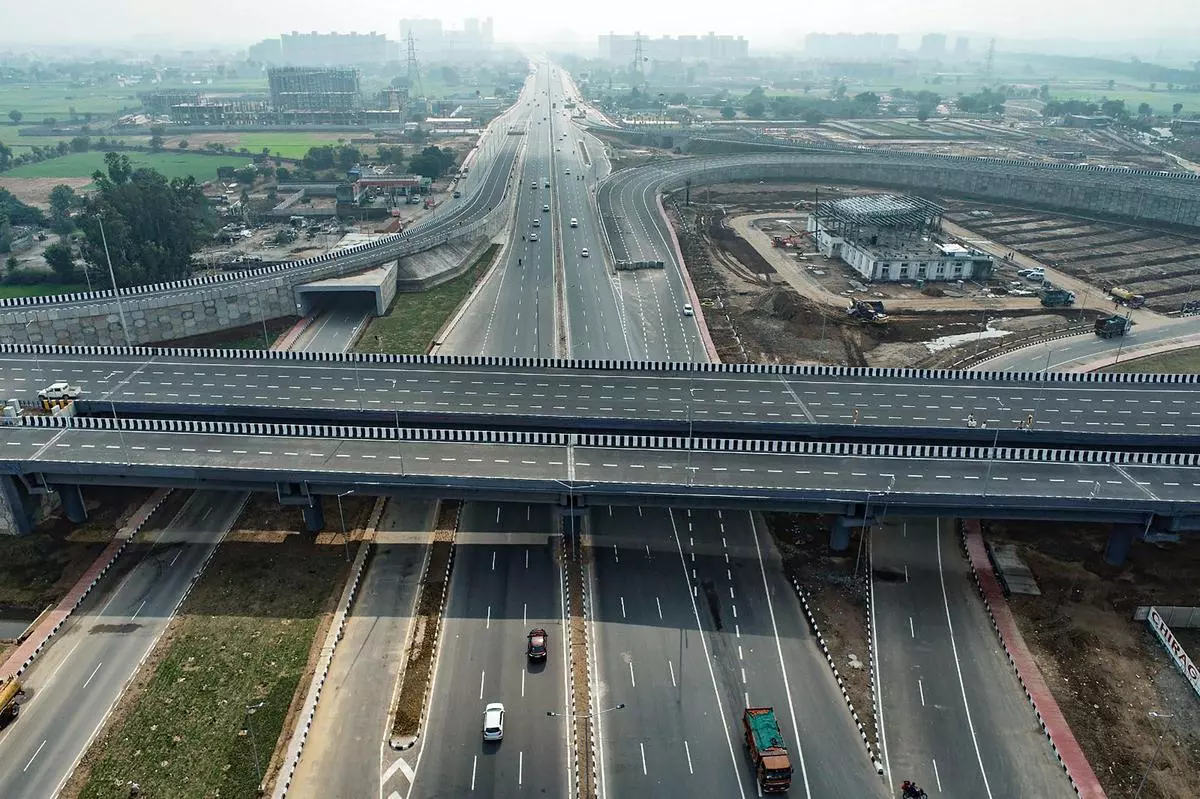 UP Govt to set up manufacturing and logistics clusters along expressways
LUCKNOW : The Uttar Pradesh Government is contemplating setting up manufacturing and logistics clusters spread over 600 hectares alongside the expressways. UP has the longest network of expressways in the country.
MOUs for these proposed clusters, to be set up at the cost of Rs 10 lakh crore, were signed during the UP Global Investors' Summit earlier this year in Lucknow.
The proposed mega clusters will come up around Purvanchal and Bundelkhand expressways apart from the Gorakhpur Link Expressway. The government has identified 600 hectares of land in six districts — Barabanki, Ghazipur, Jaunpur, Gorakhpur, Banda, and Jalaun.
"About 100 hectares of land parcels have been identified in each of the six districts for the proposed manufacturing and logistics clusters," a government official said. The projects, to be launched in the coming months, are part of the Rs 35 lakh crore investment proposals by more than 19,000 investors which were received at the investors' event held in February.
Of the total investment proposals of Rs 35 lakh crore, Purvanchal (Eastern UP) and Bundelkhand regions hold a share of Rs 9.54 lakh crore and Rs 4.27 lakh crore, respectively. They collectively account for almost 40 per cent of the total value of the MoU.
Since investors need large swathes of land to set up manufacturing units or for warehousing and logistics needs, the state is moving fast to ramp up the land bank for allotment to companies.
"In the first phase, 600 hectares of land will be acquired. More land will be arranged in accordance with  the requirements of investors in future," a government spokesperson said.
The land will be acquired within a 10-km radius of the expressways as it will provide seamless road connectivity to the upcoming projects and benefit the local population by creating jobs, thereby spurring the local economy.
Since the Yogi Adityanath government is focusing on promoting socio-economic development in the laggard Purvanchal and Bundelkhand regions, various policies provide a slew of incentives and subsidies to private investors in these areas.
Besides, UP is also preparing a blueprint to achieve its ambitious goal of becoming a $1-trillion economy in the next five years.
In this regard, the state government has identified 10 key sectors, including law & order, agriculture, social security, infrastructure & industrial development, urban development, rural development, medical & health, education, tourism & culture, and revenue collection.