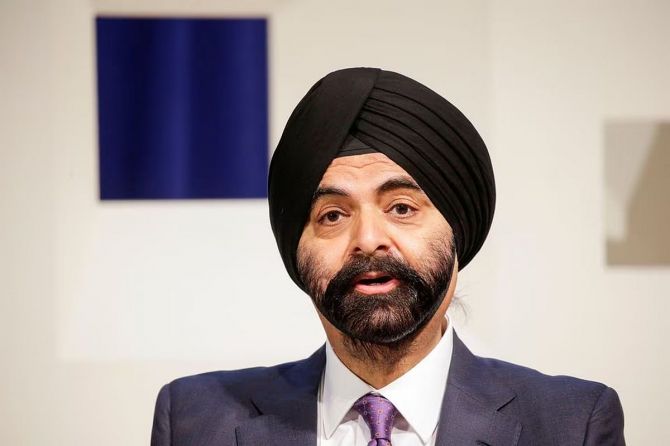 Ajay Banga, Indian-American business leader appointed World Bank President for 5 years
NEW DELHI : The World Bank on Wednesday confirmed that Indian-American Ajay Banga will be its next President. Banga will be taking charge at a pivotal time for the development lender as it looks to better address climate change.
"The Board looks forward to working with Mr. Banga on the World Bank Group Evolution process," the bank wrote in a statement published shortly after the board voted to approve his leadership for a five-year term.
He will take over the role from David Malpass on June 2. US President Joe Biden had earlier nominated the business executive to lead the World Bank.
As a practice, the president of the World Bank is typically nominated by the American President, while the head of the International Monetary Fund is customarily a European.
Banga, 63, is currently serving as vice chairman at equity firm General Atlantic. He was previously chief executive officer at Mastercard.
Here are 10 key things to know about Ajay Banga:
Ajay Banga was born in Pune, India.
He completed his bachelor's degree in economics from St. Stephen's College, Delhi, and later went on to earn an MBA from the Indian Institute of Management, Ahmedabad.
After completing his education, Banga started his career with Nestle India and then worked with Citibank in India and Malaysia.
In 1996, he moved to the United States and joined Pepsico, where he worked for 13 years in various roles, including CEO of the company's operations in India and Southeast Asia.
In 2009, Banga joined Mastercard as its President and Chief Operating Officer and became its CEO the following year.
Under his leadership, Mastercard has expanded its presence globally and has also focused on developing new payment technologies and solutions.
Banga is a member of various business and non-profit organizations, including the Business Roundtable, the International Cricket Council, and the US-India CEO Forum.
He has been a vocal advocate for promoting financial inclusion and has worked with various governments and organizations to expand access to financial services for underserved populations.
Banga has received several awards and honors for his contributions to business and society.
Banga was awarded Padma Shri by the Indian government in 2016.