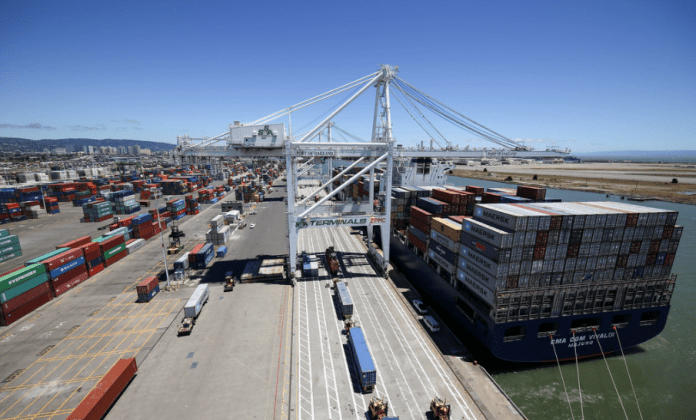 US West Coast congestion causes huge drop in Oakland vessel calls

---
The Port of Oakland has reported that vessel calls have been significantly reduced, mainly due to the fact that several carriers rerouted vessels to avoid congestion at West Coast ports that resulted from surging import volume.
In particular, the port saw a huge drop of 40% in the number of container ships calling at its box terminals. According to the port, 68 vessels arrived in Oakland during August, compared to 113, a year ago.
Meanwhile, a total of 97,850TEU boxes entered the US port in August, representing a slight growth of 1.6% from the same month of 2020, while exports at Oakland saw a decrease of 5.8% compared to the previous August.
As for the overall yearly throughput until August, imports were up by 14% and exports down by 1.8%.
Given that the shipping industry is in the midst of peak season, import volume is expected to grow in the coming months, according to the US port, which noted it has now cleared up crowding at its vessel berths and container yards.
Last but not least, Oakland port also stated that imports have accounted for 55% of its laden container volume in 2021 and exports make up 45% of the cargo mix. The swing toward greater import volume reflects a year-long surge in US consumer spending.
---