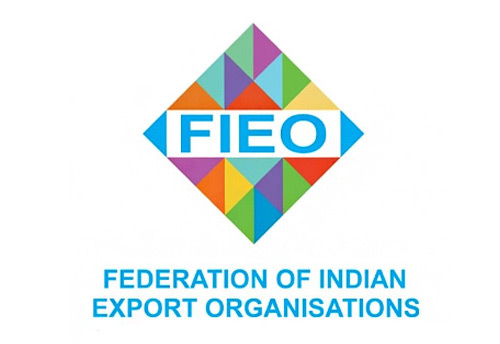 USD 400 Billion milestone within the realm of reach with an enabling and supportive ecosystem: FIEO
NEW DELHI : Responding to the new milestone of USD 400 Billion for exports during the current fiscal year, Mr Sharad Kumar Saraf, President, FIEO said that it reflects the optimism and confidence not only of the Government but equally of the trade and industry. He complimented Mr Piyush Goyal, Union Commerce & Industry Minister for constantly engaging with exporters and resolving their issues.
While facing numerous challenges in manufacturing and logistics, the recent export growth has been more than satisfying and shows that the industry is better equipped to handle the second wave with minimum of disruptions. Detailing the basis for achieving such milestones in exports, Mr Saraf said that the order booking position of exporters is extremely encouraging. Moreover, increase in the prices of many inputs have resulted in re-negotiation of orders with some price escalation, which may also support exports in value terms by 10-15%, India also seems to be reaching its peak and increasing vaccination with the support of industry is expected to bring the economy back on track while simultaneously admitting that States have been quite supportive of manufacturing and exports during the second wave. Free interstate movement of goods have ensured almost seamless exports though occasional hiccups at local level were witnessed by some exporters.
President FIEO said that to achieve such a target, a concerted strategy would be required, treating exports a national priority by all wings and Ministries of the Government. Liquidity should be addressed by encouraging banks to lend to the export sector and more importantly instantly releasing all export benefits including Drawback, MEIS, GST and RoDTEP to name a few. This will help in making exports profitable else with delay in refund, exporters profitability is wiped out with increasing interest burden. He also expressed his concern over the rising prices of domestic inputs and suggested reduction in import tariff to soften prices. He urged the shipping companies to rationally increase freight as all stakeholders are facing the same problem and with recovery in sight, all will sail together.
Mr Saraf said that the PLI scheme will be a game changer not only for augmenting exports but also for reducing imports as investment is being sought in sectors, which are key drivers of global trade. Electronics, Machineries, Automobiles and Food processing are showing extremely encouraging trends in exports which will accelerate further with expansion of production base with the PLI Scheme.