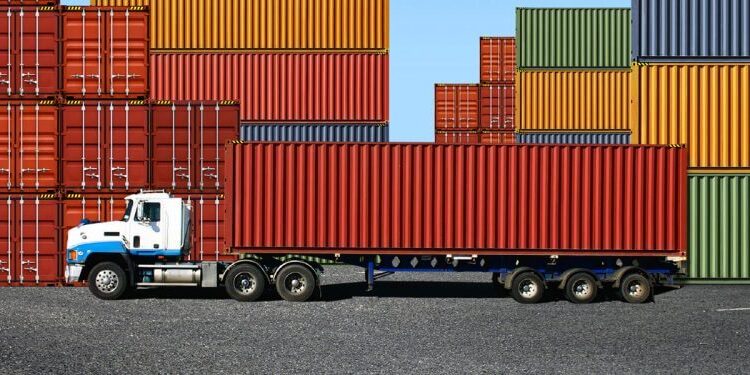 Uttar Pradesh retains 5th position in terms of exports from India despite the pandemic
Uttar Pradesh has been taking long strides of growth in terms of economic activity and exports under Yogi Adityanath government.
Under his visionary leadership, the state managed to battle Covid-19 pandemic in an effective manner and the focus is now on turning crisis into opportunity.
Setting a new milestone, Uttar Pradesh has become fifth largest contributor to country's exports. Industry owners and exporters are also actively contributing to state's economy.
Yogi govt is taking concrete measures to facilitate 'ease of doing business' in the state. This in turn has provided ample opportunity and concessions to exporters, so that their products can be easily shipped abroad.
Goods like rice, medicines, carpets, silk, fertilizers, sugar, toys, fish products, etc from the state have got a lot of orders from abroad. According to the latest data released by the central government, Uttar Pradesh outpaced many states including Telangana, Kerala, Punjab, West Bengal, etc in terms of exports during the pandemic.
Goods worth about Rs 73,000 crores exported abroad from UP
UP has come out with a new export policy, under which the government is working to increase the number of exporters. It is to be mentioned that there are more than 10,000 exporters in the state.
During the pandemic, between April 2020 and November 2020, goods (including milk, flour, sugar, artificial flowers, rice, silk, etc) worth Rs 72,508 crore were exported from UP. Similarly, from April to November this year, exports of flour, bakery, and milk was doubled in the last year i.e. products worth Rs 79.52 crore were exported.
It is worth mentioning that Nepal, Bangladesh, and South Asia countries received a large number of ODOP products from UP.
Grains worth Rs 1054 crore exported in 2020
Between April and November last year, food grains worth Rs 1054.20 crore were exported in 2020. According to export-oriented traders, black rice from the Chandauli district of Uttar Pradesh is in full demand in foreign countries.
Rise in Exports after the formation of Yogi Government
The state's exports have been steadily increasing since Yogi govt took charge of the state. In 2017-18, goods worth Rs 88967.42 crores were exported from the state. Products worth Rs 114042.72 crores and Rs 83999.92 crores were exported in 2018-19 and 2019-20 respectively.
It is to be mentioned that before the formation of the Yogi government, goods only worth Rs 83999.92 crore were exported in 2016-17. Efforts are also underway to develop each district of state as an export hub.