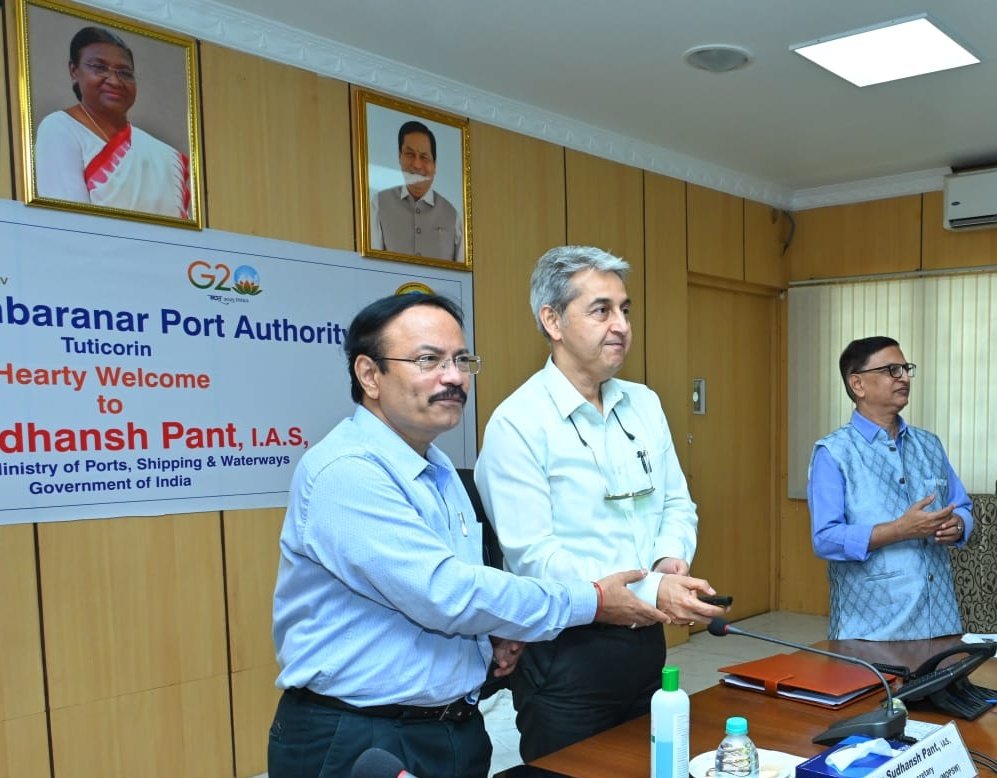 Vessel Traffic System apps launched for VOC Port
TUTICORIN : The V O Chidambaranar Port at Tuticorin received a major boost as Secretary of Shipping, Government of India, Sudhansh Pant launched six projects during his visit on Monday.
One of the key projects launched was the Vessel Traffic System mobile app, which aims to improve navigation in and out of the port. Developed by the National Technology Centre for Ports, Waterways and Coasts (NTCPWC), the Vessel Traffic System app features an AI-driven smart virtual aid that enhances navigation channel visibility, while the Pilot Card app digitalizes pilot movements. Both the apps are part of the port's "Digital India" and Atmanirbhar Bharat initiatives.
In addition to the mobile apps, the secretary also inaugurated a web-based GIS system for identifying various buildings, plots, and other installations within the port, as well as a cloud-based storage migration system with a disaster recovery facility. An upgradation of the high tension electrical network and a 4000-square-meter herbal garden with over 500 herbal plants and trees were also launched.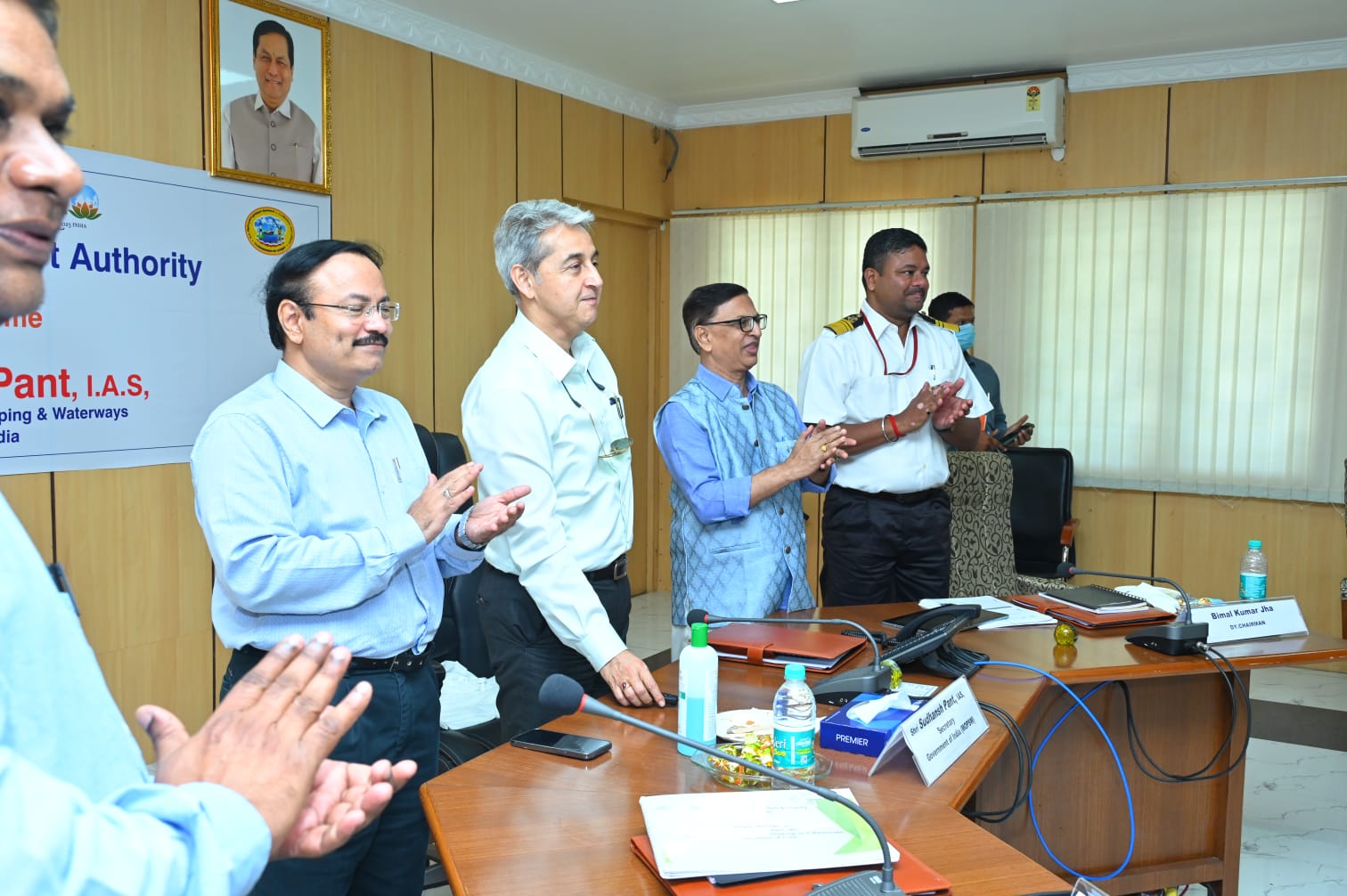 During the event, Pant urged the port to complete all infrastructure augmentation projects within the scheduled completion time and to scale up its digitalization initiatives, EoDB measures for EXIM trade, port-led industrialization, and investment in green hydrogen and green ammonia projects.
Furthermore, the secretary participated in an awards night held earlier in the port to recognize the contributions of key industry players who have made a significant impact on the port's logistics performance.