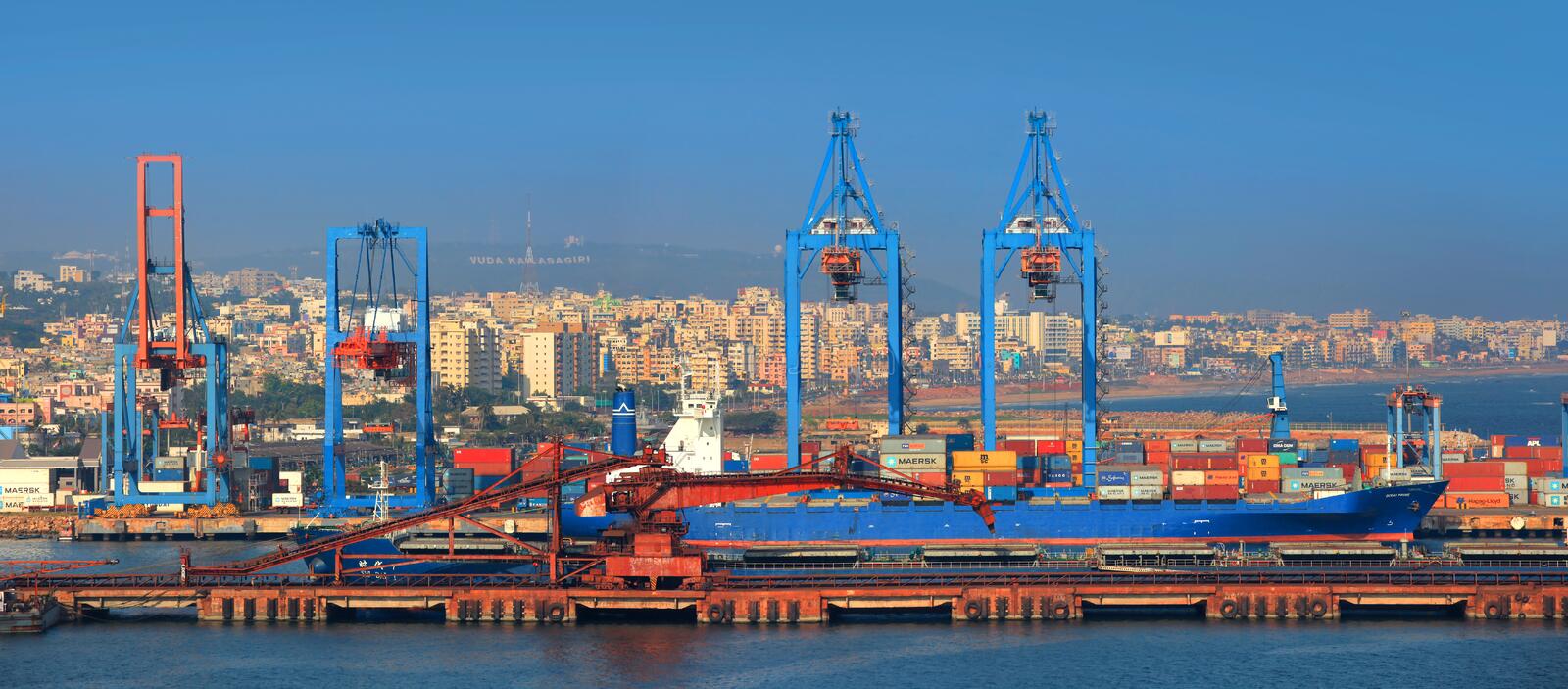 Visakhapatnam Port Authority set to become landlord port
VISAKHAPATNAM : With the Niti Aayog unveiling National Monetisation Pipeline (NMP) to unlock value in brownfield projects by engaging private sector, Visakhapatnam Port Authority (VPA), one of the premier ports in India which handled 69 million tonne during FY22 has launched a massive exercise to award management of berths under PPP mode. The exercise will hasten the process to transform VPA into a landlord port soon. VPA has already entrusted the job of building and managing container berths and other facilities to private investors.
VPA officials say they are happy with the response to the price bids for operation and maintenance of certain berths and building new infrastructure to offer world-class facilities. NMP is finalised based on the basis of guidelines issued by the Niti Aayog and asset monetisation plan spelt out by Finance Minister Smt Nirmala Sitharaman in the Union Budget for 2021-22.
VPA in-principle has decided to award a 30-year contract to mechanise and operate West Quay Berth seven and eight to handle bulk cargo to a consortium of ArcelorMittal Nippon Steel India and Bothra Shipping Services Pvt Ltd.
The consortium in the price bid has offered Rs 44 a tonne. According to indications, the East Quay berth-seven is being awarded to JM Baxi Ports and Logistics Ltd and Indian Potash Ltd to handle multipurpose cargo including fertilisers.
Orissa Stevedores Limited (OSL) has emerged as the top bidder for revamping and operating West Quay-six berth at Visakhapatnam Port. OSL, the sole bidder to submit a price bid in the proposals sought by the Visakhapatnam Port Authority (VPA) quotes Rs 54 a tonne in its price bid. The price bid is projected to cost Rs 167.70 crore inclusive of Rs 77.20 crore as upfront amount for taking over the existing infrastructure, as per the bid guidelines.
WQ-six berth located in the northern arm of VPA inner harbour is being given on Design, Build, Finance, Operate and Transfer (DBFOT).