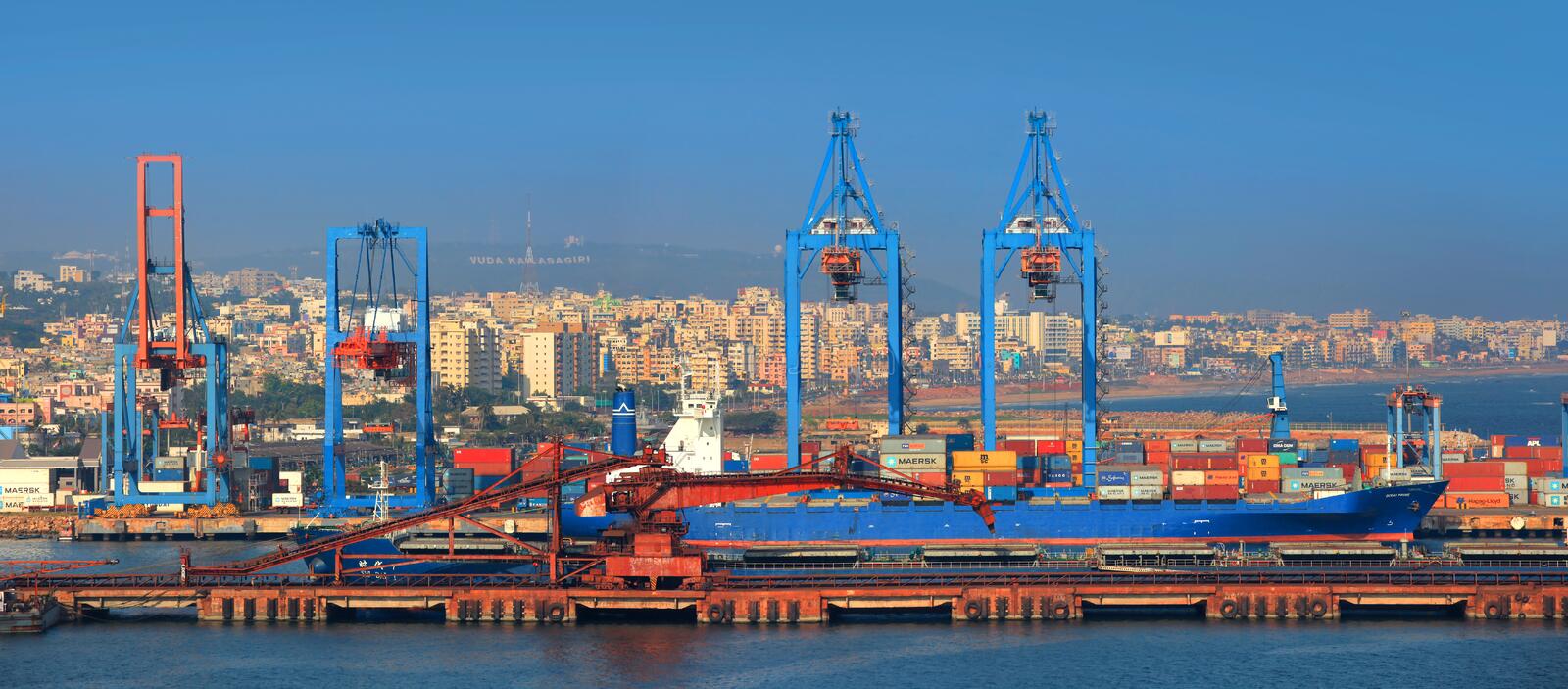 Visakhapatnam Port to upgrade with world-class facilities
VISAKHAPATNAM : As part of preparation to face competition and prevent diversion of cargo to neighbouring ports, Visakhapatnam Port Authority (VPA) is fully gearing up with world-class facilities and becoming a landlord port as part of a directive given by the Ministry of Ports, Shipping and Waterways.
To achieve its objectives, three PPP projects have been awarded envisaging an investment of Rs 655 crore and another two projects are in the advanced stage of award.
Encouraged by retaining fourth rank during 2022-23 by handling 73.73 million tonnes and achieving significant milestones in handling volume of cargo and also actively contributed its own share in the nation's economic growth, it is now focusing on further improving techno-economic parameters for faster turnaround.
The port is also strategising its priorities due to increased competition from Gangavaram Port, which has been acquired by Adani Ports & Special Economic Zone (APSEZ), the significant improvement in cargo handling by Paradip Port in Odisha and the future competition is is likely face when Mulapeta, Kakinada Gateway, Ramayapatnam and Machilipatnam Port, being developed under the aegis of AP Maritime Development Board with private investment of over Rs 16,000 crore become operational in next two to three years.
According to VPA Chairman Dr Madhaiyaan Angamuthu, as part of strengthening its facilities, they are developing an EQ-1A berth in Inner Harbour for handling thermal/steam coal at an estimated cost of Rs 366.4 crore with a capacity of 5 MTPA. Other ongoing projects include installation of mechanized fertilizer handling facility at EQ-7 berth at an estimated cost of Rs 200.99 crore with a capacity of 3.61 MTPA and development of WQ-7 & 8 berth in Inner Harbour at an estimated cost of Rs 288.47 crore with a capacity of 6.3 MTPA.
Work is also in progress for revamping of existing WQ-6 on DBFOT for handling of dry bulk cargo at a projected cost of Rs 250 crore with a capacity of 5.5 MTPA and development and mechanisation of existing EQ-6 berth for handling all types of cargoes at a projected cost Rs 250 crore with a capacity of 5 MTPA.
VPA has earmarked Rs 150 crore for construction of covered storage sheds in port area at an estimated cost of Rs 150 crore in an area of 12 acres, Rs 36 crore for development of Truck Parking Terminal in 20 acres in order to ease traffic congestion on roads and to reduce time in reaching the destination point.
Electrification of railway lines in VPA area for a length of 38 TKM at cost of Rs 21.30 crore to reduce pollution and effective handling of cargo is also progressing.
The port achieved a major feat by handling bigger vessels into the Inner Harbour by allowing Baby Cape vessels with an overall length of 260m and beam of 43m from this year. Modernisation work of the fishing harbour launched by Prime Minister Shri Narendra Modi at a cost of Rs 151 crore is progressing as per schedule.