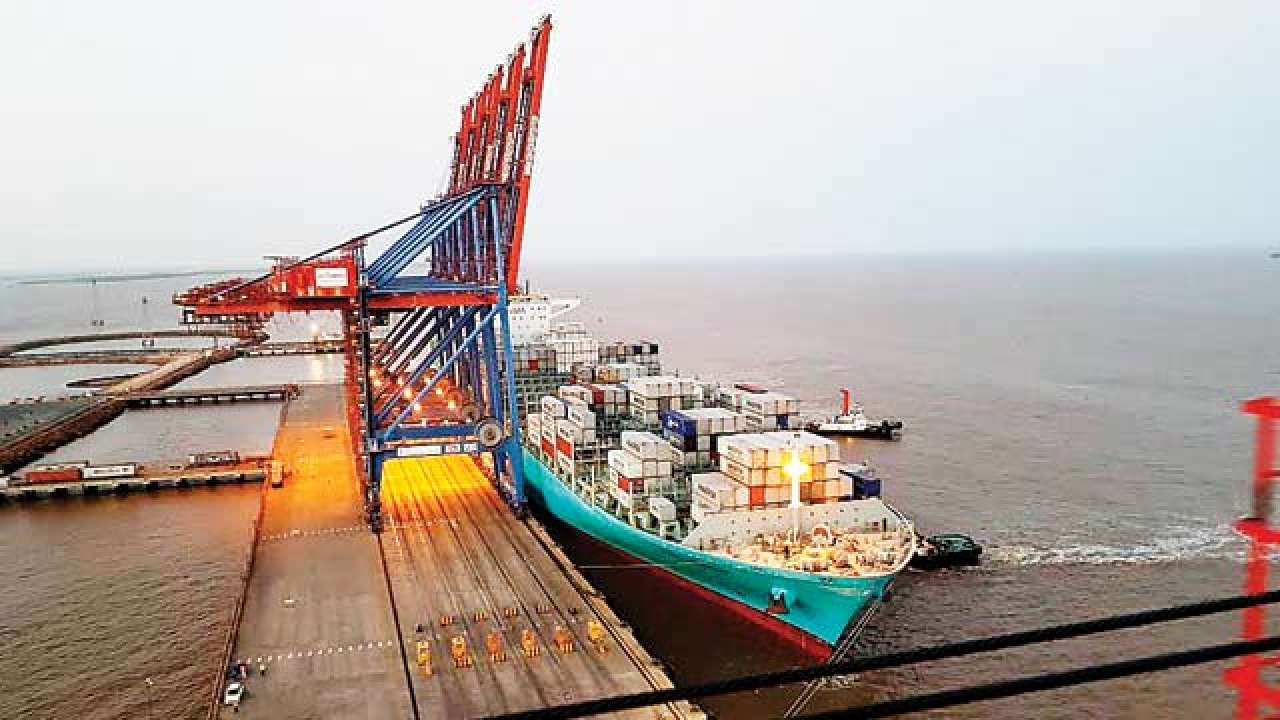 Gujarat Pipavav Port Q4 : Net profit crosses 30%
PIPAVAV : Gujarat Pipavav Port on Wednesday reported 30.8 per cent rise in consolidated net profit at ₹97.3 crore in the quarter ended March 2023. This is against a net profit of ₹74 crore in the corresponding quarter last fiscal.
The revenue from operations rose by 6.9 per cent to ₹234.7 crore for the quarter under review as compared to ₹219.6 crore in the year ago period.
The earnings before interest, tax, depreciation and ammortisation (EBITDA) rose 1.6 per cent to ₹130 crore. The EBITDA margins increased to 55.4 per cent.
The company's board of Directors has recommended a Final Dividend of Rs. 3.40 per share.
For the financial year ended March 31, 2023, the company reported a net profit of ₹313.81 crore, growth of 59 per cent as compared with ₹197.68 crore in FY22.
Revenue for the fiscal year stood at ₹916.95 crore as against ₹741.36 crore a year ago.
The container cargo business for the quarter stood at 1,99,000 TEUs, showing a robust growth of 22 per cent.
APM Terminals Pipavav is one of India's leading gateway ports for containers, dry bulk cargoes, liquid bulk, and RoRo with a connectivity to India's northwest hinterland through rail and road network.
The company's scrip ended 2.87 per cent higher at ₹114.75 on BSE.