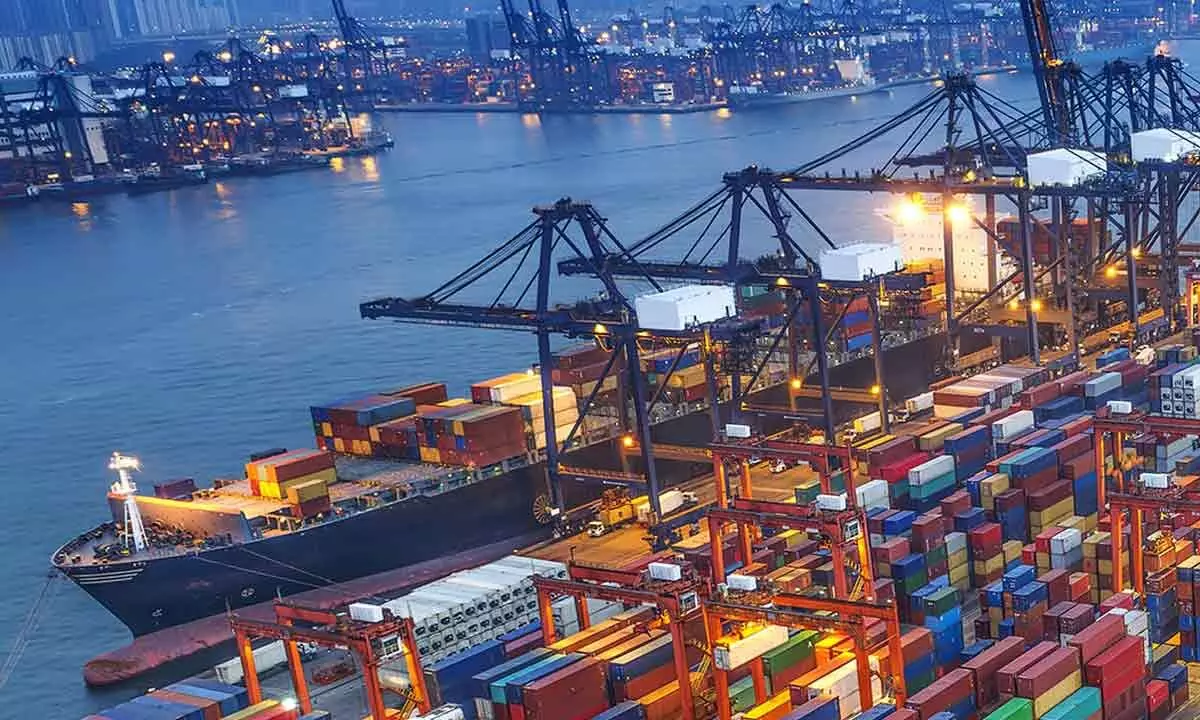 Vizag Port handles record cargo volume at 73.73 million tonnes
VISAKHAPATNAM : The Visakhapatnam Port Authority (VPA) created history in cargo handling in the financial year of 2022-23 by handling 73.73 million tonnes.
This is the highest-ever cargo handling by the VPA since its inception surpassing the previous highest 72.72 MT in the financial year of 2019-20. It may be recalled that the Vizag port had handled 69.03 MT cargo in 2021-22 and now with a growth of above 7%, it has achieved 73.73 MT.
Speaking to reporters here on Friday, Visakhapatnam Port Chairman K Rama Mohana Rao said that Vizag Port is in the fourth spot in the major ports ranking and second on the east coast in terms of volume of cargo handling.
Rama Mohana Rao said the decline in the handling of thermal coal (57%) had shown an impact on cargo handling. "The container cargo declined to 2% while iron ore and pellets (0.2%) also showed a slight decline. However, the increase in other cargo made it possible to create history," the port chairman said.
"Non-renewal of MoU by the Tamil Nadu Generation and Distribution Corporation (TANGEDCO) caused the decline in thermal coal, while the decline in price at international market coupled with lack of demand from China showed impact on Iron Ore and Pellets. Container cargo declined due to an increase in container freight rates compared to the Pre-Covid period," Port Chairman Rama Mohana Rao elaborated.
He said the increase in the volume of cargo such as Steam Coal (67% compared to the previous year) 117.10 lakh tonnes, POL and Crude Oil (13%) 161.25 lakh tonnes, cooking coal (11%) 49.01 lakh, and Fertilizers and raw (6%) 28.17 lakh tonnes. The Vizag Port would get Rs. 1700 crore through cargo handling.
"Handling of bigger vessels made possible in the inner harbour from December 31 of 2022, Baby Cape Vessel (LOA 260 m, Beam 43 m) handling was started. As part of making the port as Land lord model, three PPP projects were awarded an investment of Rs. 655 crore, and another two projects are in advanced stages of award," the port chairman said.
He added that the monetization of non-core assets-including Kalyana Mandapams, sport stadiums, and others) which are cost centers made as profit centers with good revenue earning to port. Modernisation of Fishing Harbour under PMMSY with an investment of Rs. 151 crore was also initiated by the Prime Minister and works are in progress.