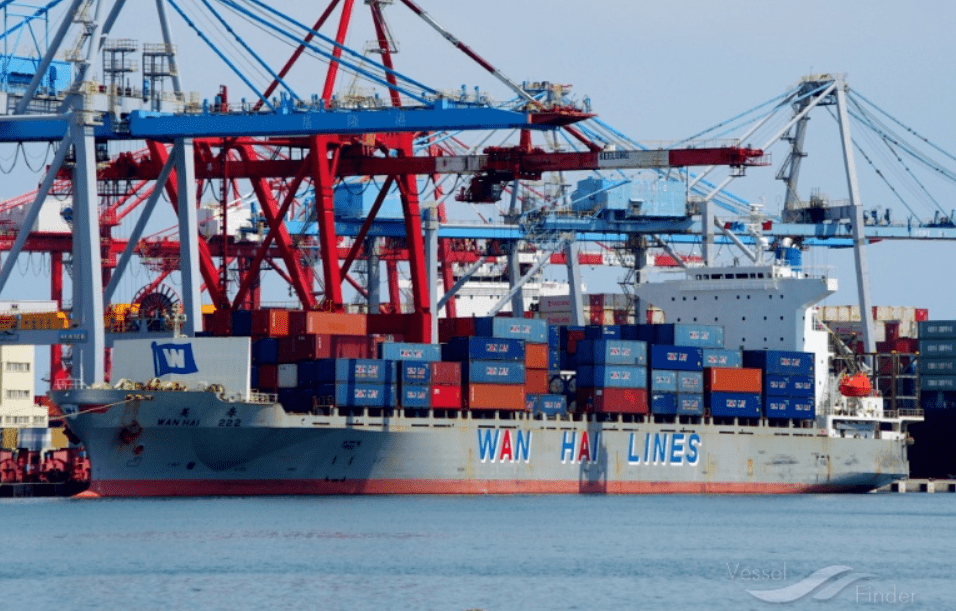 Wan Hai to deploy two newbuildings on Far East to US rotation
TAIPEI : Wan Hai Lines held a ship naming ceremony for Wan Hai A02 and Wan Hai A03 at HD Hyundai Industries Ulsan Shipyard, accompanied by a charity donation.
These two vessels are the second and third vessels in the series of 13,200 TEU container ships built by HD Hyundai Heavy Industries.
They are also designed with a length overall of 335 meters, a breadth of 51 meters, a draft of 16 meters and a maximum cruising speed of 22 knots.
Besides, both ships are certified with "Smart Ship" notations. Wan Hai A02 and Wan Hai A03 will be deployed on Wan Hai's Far East to US services.
According to the Taiwanese box carrier, the container ships are equipped with full-balanced twisted bulb rudders, pre-swirl fin and meets the highest level of requirement for EEDI (Energy Efficiency Design Index) for phase III in advance.