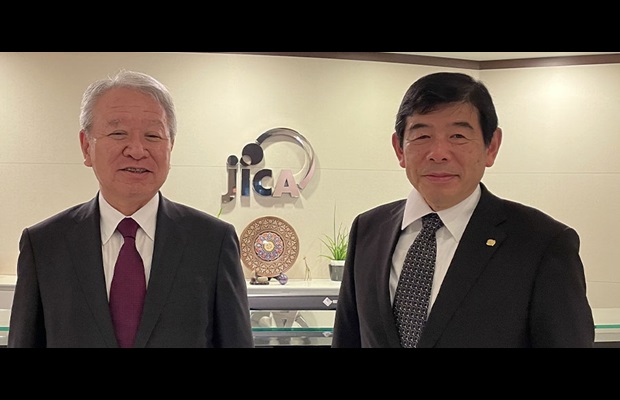 WCO Secretary General and JICA President outline collaborative paths to transform discussions into actions
TOKYO : On 13 October 13 2023, Dr. Kunio Mikuriya, the Secretary General of the World Customs Organization (WCO) met with Dr. Akihiko Tanaka, the President of Japan International Cooperation Agency (JICA) at the JICA Headquarters in Tokyo.
Acknowledging the history of successful collaboration between the two organizations, Dr. Mikuriya and President Tanaka held an in-depth discussion. Their dialogue covered pressing issues in international trade, revenue collection and global security, contemplating strategies for further contributions to address these challenges by leveraging the combined strengths of their organizations.
Both parties reaffirmed their commitment to bolster their partnership. This includes continuing the Master Trainer Program (MTP), aimed at collaborating with Customs administrations to establish a more sustainable and autonomous training capacity on key Customs topics. This is achieved through the development of a pool of top-tier trainers and the development of tailor-made training materials suited for the needs of the participating regions.