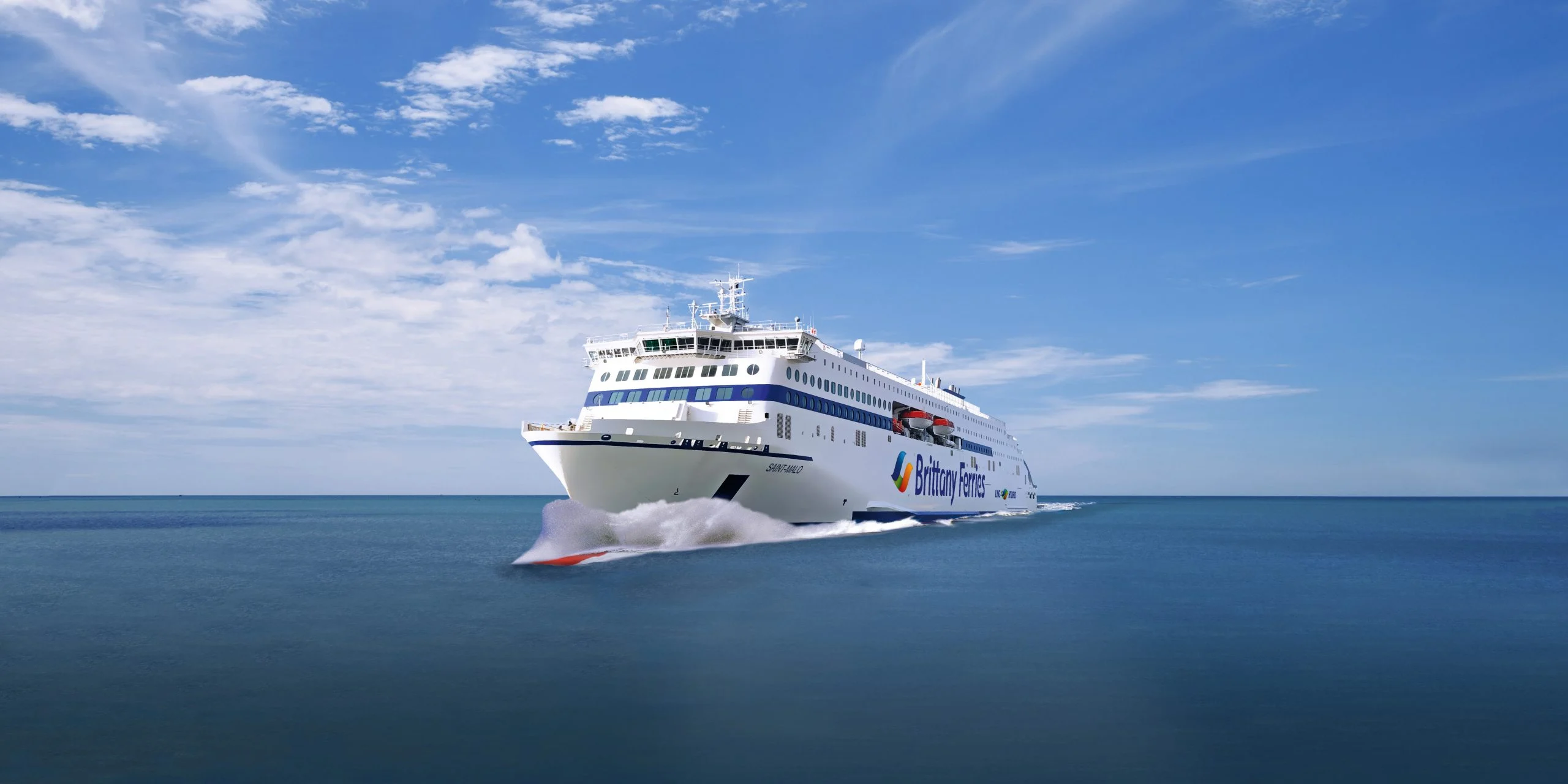 World's largest hybrid ship hits the water
ROSCOFF (FRANCE) : Brittany Ferries' newest addition to the fleet, the Saint-Malo, took to the water for the first time on October 1, the ferry company revealed.
The ship is being built at CMI Jinling Shipyard in Weihai, China for StenaRoRo as part of the company's E-Flexer fleet. Once completed, the vessel will go on a ten-year time charter to the French ferry operator Brittany Ferries together with its sister vessel Guillaume de Normandie.
The 194.7 meter-long E-Flexers will be powered by liquefied natural gas (LNG) fuel. But in a first on the English Channel, they will also operate partially or completely on battery power– for example when arriving and departing ports.
Furthermore, they will be ready to plug into shore-side power when this is available in ports. This will allow recharging of onboard batteries and power for systems such as air conditioning, heating and lighting while at berth, cutting funnel emissions to zero.
"The fourth vessel in our fleet renewal program will be powered by cleaner LNG, by battery power or by a combination of the two," Britany Ferries said, commenting on the launch.
The vessel represents a vital component of Brittany Ferries' fleet renewal program, which prioritizes eco-friendly propulsion methods.
It has been described by the company as 'the world's largest hybrid ship' boasting batteries with a capacity of 11.5 MWh, which is double that typically used for hybrid propulsion in marine vessels.
The batteries are being provided by Swiss energy storage solutions company Leclanché.