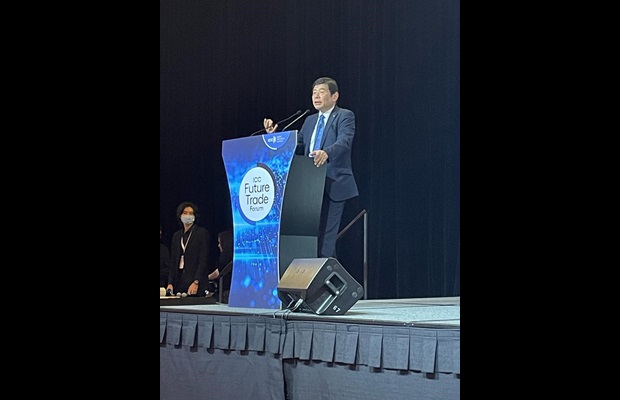 WCO Secretary General speaks about the future of trade at ICC Forum
SINGAPORE : At the invitation of the International Chamber of Commerce (ICC), the Secretary General of the World Customs Organization (WCO), Dr. Kunio Mikuriya, spoke about WCO initiatives on data and technology at the ICC Future Trade Forum held in Singapore on 30 March 2023.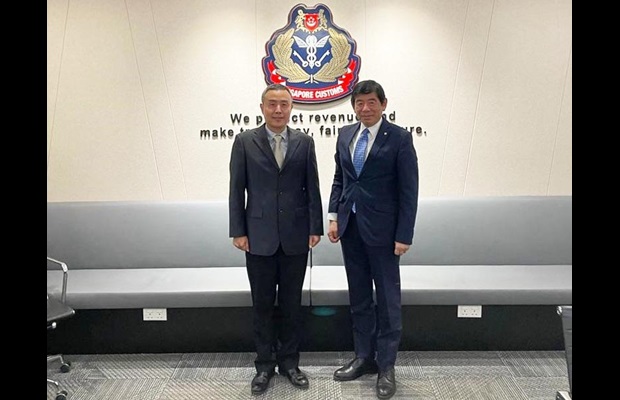 After being introduced by the Secretary General of the ICC, Mr. John Denton, Dr. Mikuriya presented WCO standards that ensure transparency and predictability of trade, and described how technology could be used to support the sound development of a digitalized trading system. While welcoming and encouraging private sector initiatives to standardize trade data, including the Digital Standards Initiative supported by the ICC, he suggested considering the use of the WCO Data Model as a basis for such initiatives. This would facilitate the development of business standards offering interoperability with business-government standards.
Dr. Mikuriya also took this opportunity to meet with the Director General of Singapore Customs, Mr. Tan Hung Hooi, to discuss issues related to Singapore Customs and to Association of Southeast Asian Nations (ASEAN) integration. In addition, he participated in a round table meeting with Singapore International Chamber of Commerce to exchange views on the way forward for Customs-Business partnerships.
Secretary General Mikuriya also met with the Executive Director of the Asia-Pacific Economic Cooperation (APEC) Secretariat, Dr. Rebecca Fatima Sta Maria, and her team to explore further avenues for cooperation