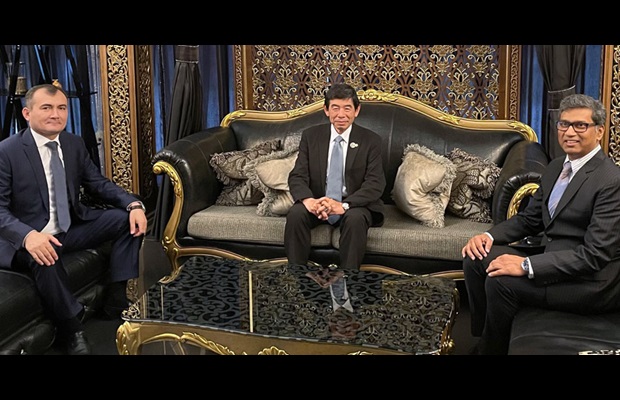 WCO supports regional connectivity between Central and South Asia
TASHKENT : On 15 and 16 July 2021, at the invitation of the Republic of Uzbekistan, WCO Secretary Mr. General Kunio Dr. Mikuriya spoke at the International Conference on Central-South Asia Regional Connectivity, held in Tashkent.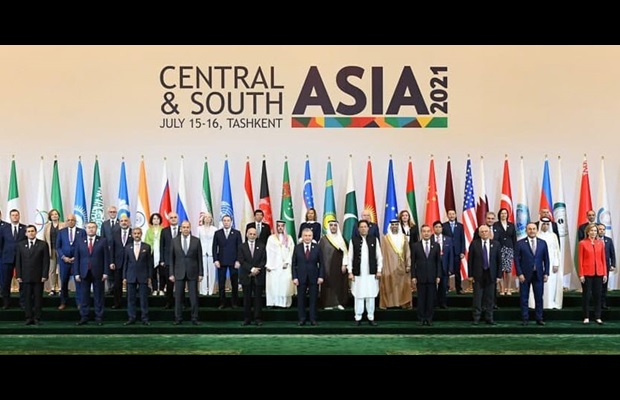 The conference aimed at exploring the possibility of connecting two gateways, one in Uzbekistan representing Central Asia and another one in Pakistan representing SouthAsia, passing through Afghanistan as the shortest connection route. The conference was marked by the opening remarks of the President of Uzbekistan HE Shavkat Mirziyoyev, the President of Afghanistan HE Ashraf Ghani Ahmadzai and the Prime Minister of Pakistan HE Imran Khan, followed by the minister of foreign affairs and heads of international organizations.
Secretary General Mikuriya indicated that regional connectivity was a high priority for the WCO as Customs is strategically located at the borders to facilitate legitimate trade while protecting the supply chain from security breach by criminal and terrorist organizations. He recalled his visit to all central Asian countries in 2019 where he was impressed by the strong commitment of Uzbekistan to improving Customs service as a crucial element of his open-border policy through the use of WCO instruments and standards. Dr. Mikuriya also noted that a new wind of openness is blowing in Central Asian for enhanced connectivity, resulting in the recent accession by Uzbekistan, Tajikistan and Turkmenistan to the WCO Revised Kyoto Convention following his visits to those countries in 2019. He informed the conference that the three Presidents of these countries that he met at that time shared with him their common vision of connecting Central Asia to South Asia through Afghanistan.
Dr. Mikuriya confirmed that for Afghan Customs, the WCO has been working on human resource development and that while the WCO offered standards for modern Customs procedures and best practices on how best to use technology in Customs control, the human aspect was also fundamental for Customs reform. He went on to propose that Customs could build on these components to develop trust among their domestic and international partners in support of regional connectivity that would ultimately bring stability and peace. He also reaffirmed his commitment to supporting to this objective.
In the margins of the conference, Secretary General Mikuriya also met with the Head of Uzbekistan Customs, Mr. Murodjon Azimov, and the Head of Pakistan Customs, Mr. Tariq Huda, who had earlier signed a bilateral Customs cooperation agreement during the meeting between the Uzbek President and the Pakistani Prime Minister. Dr. Mikuriya congratulated both Heads of Customs on their successfully establishing exchange of data and other cooperative arrangement that would strengthen regional connectivity and expressed his readiness to support the implementation of the bilateral agreement.
Source : WCO