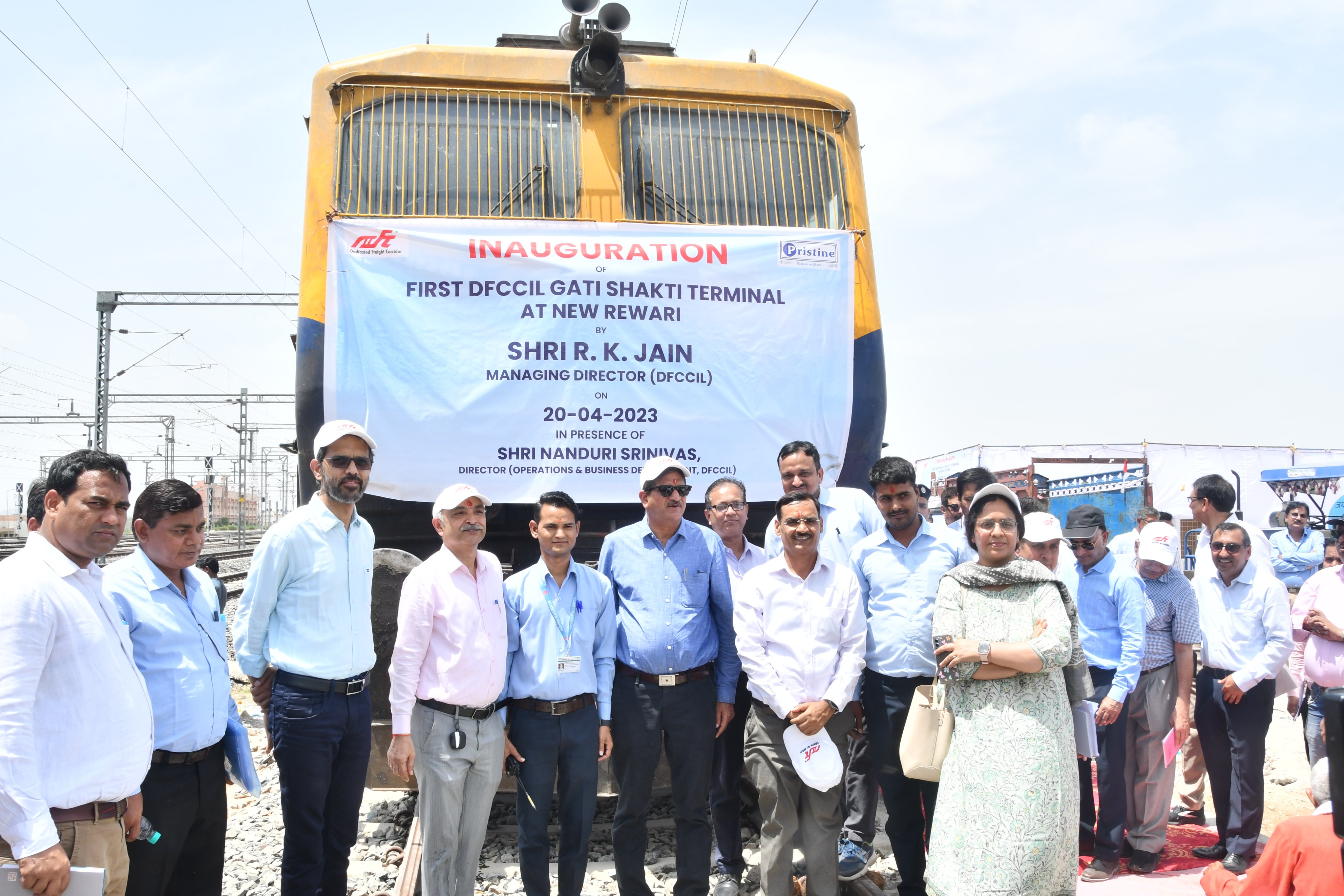 Western DFC: First Gati Shakti Cargo Terminal becomes operational in Rewari, Haryana
REWARI : In a game-changer initiative, the first Gati Shakti Cargo Terminal (GCT) at Rewari has become operational on Thursday by the Dedicated Freight Corridor Corporation of India (DFCC) in public-private-partnership (PPP) mode.
This becomes the first operational GCT with complete investment from a private player with zero revenue sharing on account of the Indian Railways.
The Rs 8-crore GCT in Haryana, built for container traffic, on Western Dedicated Freight Corridor (DFC), will be operated by Pristine Mega Logistics Park, which got the project in a race against state-owned Container Corporation of India (Concor) and shipping major DP World.
The terminal has been made operational within 75 days of awarding of contract.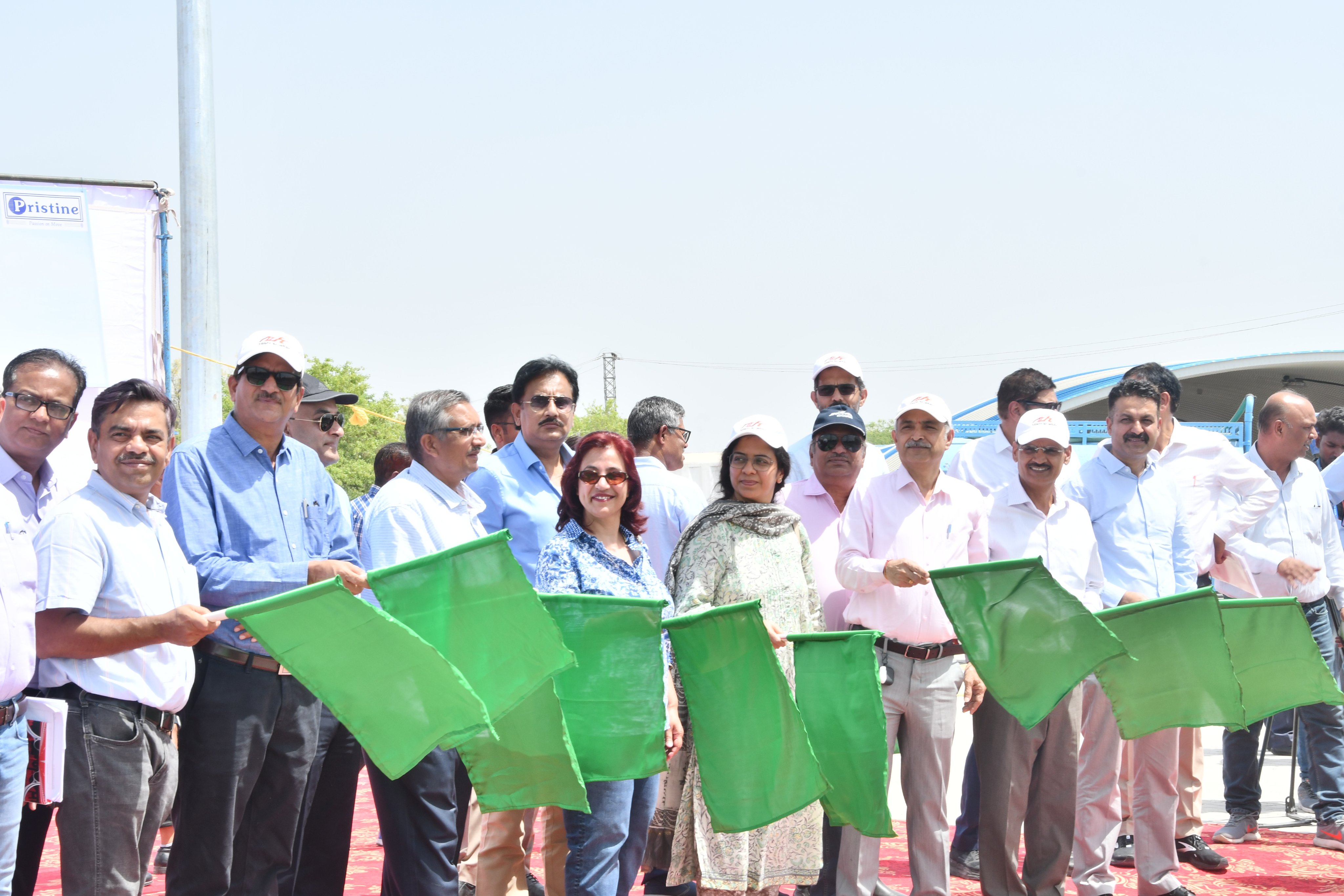 This is a game-changer as there would be a shift of cargo from the road to rail, said DFCC Managing Director R K Jain after flagging off the freight train carrying containers at New Rewari Station.
It is expected that three rakes of double stack containers would be loaded daily from this terminal for ports which will generate about Rs 20 Cr to Rs 30 Cr daily.
There are more than 100 stations along the DFC and we will try to replicate this model at maximum stations, said Jain.
With the terminal becoming operational, the turnaround time of rakes would be reduced from 96 hours to 36 hours now which would result in increased wagon efficiency.
According to Pristine, the terminal presents a unique opportunity of revenue generation for the Ludhiana-based freight aggregator.
There are multiple cities from where single-stack containers are transported to Ludhiana for double-stacking and waiting times can often delay the entire supply chain.
Through this terminal, we can reduce these wait times significantly and also gain traffic volumes, Pristine maintains.
Double stacking refers to the loading of one 20-foot equivalent unit container loaded on top of another, which results in doubling of volumes in a single journey.
On most Indian Railways tracks, the low height of overhead equipment does not support double-stack container trains. However, the provision is available on both the Eastern and Western DFCs.
Now, the DFCC is going ahead with awarding 10 such Gati-Shakti terminals by the end of August, which will fetch them a monetisation value of close to Rs 100 crore, said DFCC Director Nanduri Srinivas.
This terminal can function as a logistics hub under the "Hub-and-Spoke" policy of Indian railways for EXIM container traffic.
Single stack container trains coming from Ludhiana, Kanpur and other parts of the hinterland will be brought to this GCT and made into double stack on their journey to the ports. This will result in operational efficiency and financial savings.