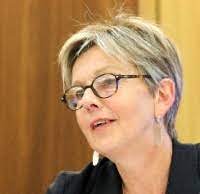 Wind-assistance can drive profitable and sustainable shipping
LONDON : Maritime's singular focus on alternative fuels ignores a source of free renewable energy that has powered maritime trade for millennia.
"Shipping is seeking to reduce costs and lower GHG emissions. However, the singular focus on alternative fuels ignores a source of free renewable energy that has powered maritime trade for millennia. Wind is capable of dramatically cutting operating costs and rapidly reducing emissions from ships", says Diane Gilpin, CEO of Smart Green Shipping.
Harnessing wind for ship propulsion is nothing new. The world we know was shaped by ships under sail but installing cutting-edge wind-assist technology on commercial vessels is anything but a retrograde step. Smart Green Shipping's (SGS) Future Automated Sail Technology (FastRig) is an intelligent, retractable, recyclable, rigid wing sail, which can augment conventional and any future propulsion systems. As an automated solution, it requires minimal training to operate and deploys and responds to meteorological conditions, without human intervention, to optimise fuel savings and vessel safety.
More than 40,000 commercial vessels, approximately two-thirds of the global fleet, are considered suitable for FastRig installation. Providing direct thrust, the technology efficiently utilises wind power to save fuel, thereby reducing costs, bunkering frequency and dependency on volatile commodity markets. FastRig also reduces a vessel's annual GHG emissions by a minimum of 20% and, when paired with TradeWind, a smart weather routing tool, we're seeing even greater savings. Adoption of wind-assist technology, at scale, can therefore benefit the bottom line and fast-track shipping's transition to a greener future.
FastRig has been developed by naval architects, marine engineers, academics and incorporates knowledge from other renewable energy systems. Vessel owners and operators have also been at the heart of SGS development, and sustained and committed engagement has helped us to understand market dynamics and design a solution that satisfies industry's commercial, environmental and operational requirements. Recognising the contribution it could make to lowering emissions, FastRig received a significant boost in February when the UK government awarded additional project funding for its development.
There are other players in the wind-assist space. However, SGS is planning to conduct rigorous proof-of-concept and safety tests ashore prior to installing FastRig on a vessel. While this may appear to slow up the development process, our consortia firmly believes it is imperative to generate user confidence in the safety, performance and economics of this 21st century solution. I am confident that our systematic approach will deliver a superior solution.
Commencing in June 2023, a FastRig prototype will be tested in the real world to validate computational fluid dynamics analysis and evaluate hydraulics, technical systems and operational parameters. Upon test completion in 2024, FastRig will be retrofitted on a vessel for extensive sea trials and be brought to the market during 2025. I am excited by the prospect of public scrutiny and look forward to learning from the industry.
Recognising that there is a discernible reluctance to be an early adopter, SGS has sought to de-risk the procurement decision through our comprehensive "Wind as a Service" package. Consisting of finance for the hardware, analytical software tools, insurance cover and operational and maintenance servicing, it provides fiscal reassurance to mitigate first-mover concerns. Alternatively, our digital performance analysis data from TradeWind can be made available as a stand-alone service to underpin charter agreements as well as secure private funding for the technology.
Use cases will evolve as owners, operators and charterers innovate to optimise operations. But today, TradeWind, the ancillary FastRig enabling tool, gathers and analyses ephemeral data to optimise routing, i.e. maximise a vessels use of FastRig on any given voyage to minimise fuel consumption and related emissions, and facilitate Just-In-Time arrivals.
Wind power, harnessed through precision-engineered equipment and sophisticated digital software is a cost effective and realistic way for the sector to quickly and affordably reduce fuel consumption and related emissions. FastRig is set to reboot wind's historic role as an enabler of global trade and simultaneously underpin shipping's pivot towards a sustainable future. Through the prisms of reducing operating costs and cutting emissions, adoption of wind-assist technology is a commercial no-brainer.