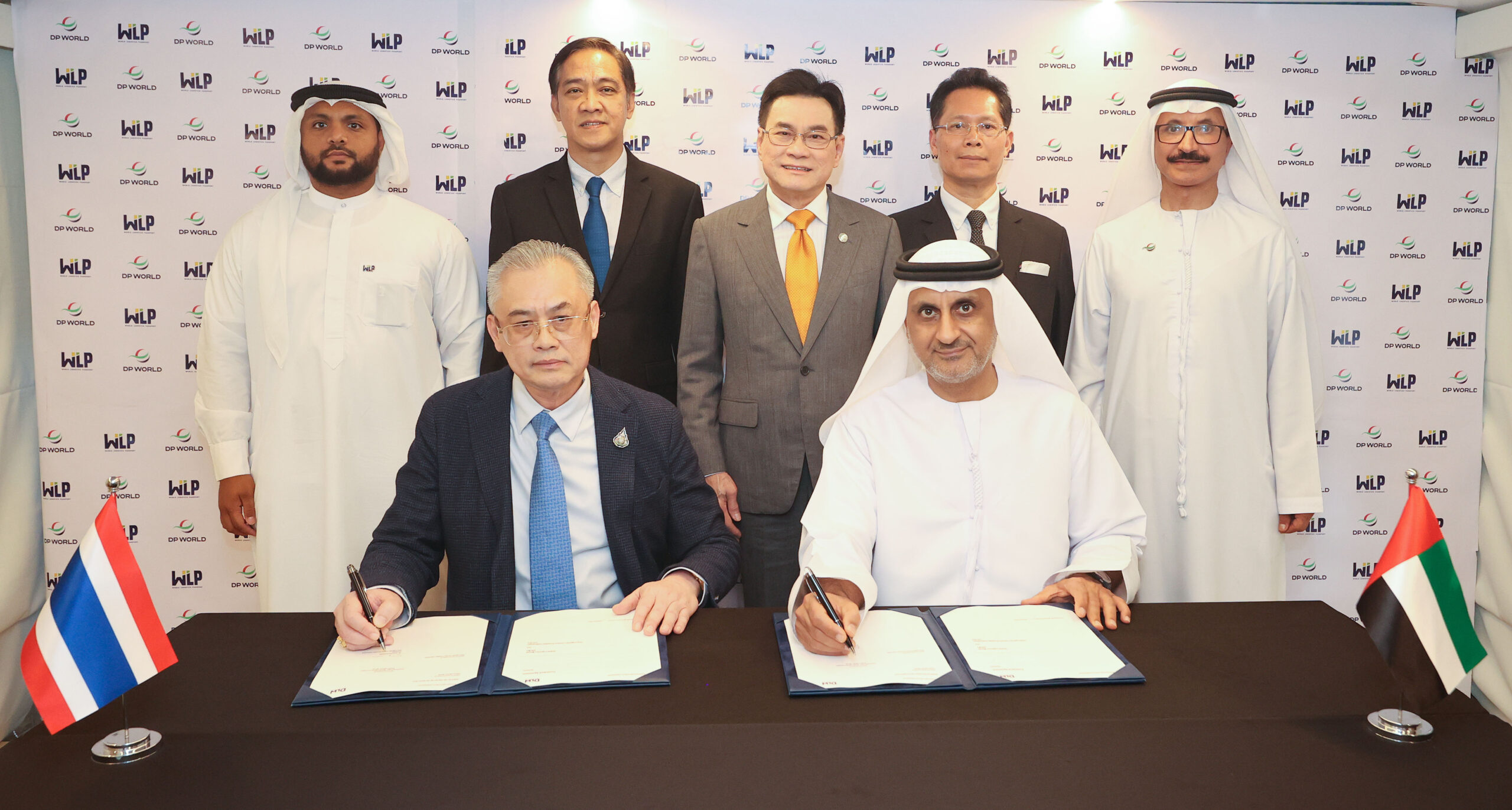 WLP pens logistics partnerships to boost Thailand trade
DUBAI : Dubai-based World Logistics Passport (WLP) has signed two Memorandum of Understanding (MoUs) with the Thai Logistics Service Provider Federation (TLSPF) and the Thai National Shippers' Council (TNSC).
These agreements aim to promote the growth of logistics businesses for exporters and shippers in Thailand and to enhance trade opportunities, reducing costs through WLP's global network of international traders and freight forwarders.
The MoUs were signed by Jurin Laksanawisit, Deputy Prime Minister of Thailand and Minister of Commerce, and Sultan Ahmed Bin Sulayem, Chairman of Dubai's Ports, Customs and Free Zone Corporation (PCFC) and member of WLP Steering Committee – among other senior representatives from Thai delegation, DP World, and WLP.
Mahmood Al Bastaki, General Manager of WLP, said that the partnerships are critical for WLP's expansion into the Southeast Asian market, which has great potential for the logistics industry. He added that the agreements are part of the initiative's goal to become the most trusted logistics loyalty programme for traders and shippers in Thailand and around the world.
Suwit Ratanachinda, President of the TLSPF, highlighted the potential of the MoUs to provide fast-track cargo movement, cost-efficient access to markets, and the reduction of customs clearance times and administrative costs.
The WLP aims to create a network of international traders, logistics providers, and governments to make global trade more efficient and less costly. Its members receive benefits such as priority access to logistics infrastructure, faster customs clearance, and reduced costs.
The Thai agreements are part of WLP's expansion into Southeast Asia, following the launch of its Singapore hub in 2020.
In 2021, WLP entered the Chinese market for the first time, signing a MoU with the Fujian Port Group.